How to make your girlfriend boast of you
Gather round, fellas. Let's discuss how to be better boyfriends for these beautiful ladies. Let's make them proud of us.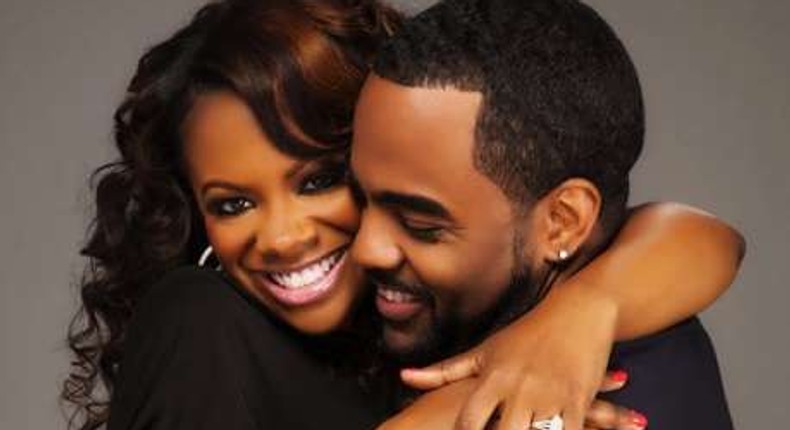 Girls are hard to please, yes.
To fully understand a woman, you might need more than a lifetime, maybe five reincarnations or something. Errr… I really don't want to say yes to that, let's just skip, please.
So, we get it. The female psyche seems totally hard to understand; even they don't understand themselves sometimes, which is why they need you to be more patient with them.
But the problem is this, you don't know how to. So this article is for you.
If you're battling with how to be a better boyfriend to your bae, this article is all you need to become the pride of her life- the best boyfriend ever!
We have heard this a million times, yet a million girls still complain that their boyfriends do not listen to them. It means something is not being done right, yeah?
It's simple; all a girl wants is that you actually LISTEN. This means you actually pay attention to everything she says [and the numerous ones she doesn't say but expect you to get].
Don't just sit there nodding your head.  Not cool, bruh, not cool.
Some guys actually do not take gifts or gestures serious until it's something big and very special.
In the gospel according to girls, little things are actually the special things. So you better start thanking her wholeheartedly for that #60 noodles she cooks for you. [Even if she spends 2hours cooking it and you nearly die of hunger before she serves it.]
Pick her up and make her get in the car without telling her where you're going. Treat her to some amazing night out unplanned. Or just do anything romantic that'll really blow her mind. And do it quite often, too.
Let a girl be a girl, please. Let her have time to use all the facials she wants. This might be a bit tricky given how they tend to waste time when you are going out together.
The simple solution is to calculate an extra 45minutes when you're making your date plans. She needs this to do what girls do. [They're always wasting time with makeup, smh]
Secondly, let her have time to hang out with her friends. Calm your nerves, bruh, and stop thinking she's out there cheating on you.
She's only with friends. Let her be.
It's as simple as it sounds. Get jealous, but don't overdo it. Find a proper balance between being just normal, and being a freak.
Be friends with her friends
This does not mean you have to participate when they are talking about shoes and bags and redbottoms and tampons and all. [Naaaah bruh, don't!]
All you need do is be cool with her friends. Act friendly. That's all.
Put her first in the bedroom
Don't ever rush to the 'endline' if your babe hasn't 'gone back and forth to paradise' like 3 times or so. [Yeah yeah. That's what's up.]
In a nutshell, you should always aim to please.
Always be willing to 'lead her to places' she's never been, and she'll love you dearly for it. Trust me on this one. *wink.
Bros, we understand the need to be part of Beard Gang by fire by force, but please, keep that bush tidy all the time. Girls also love it when you smelling great.
Keep good hygiene if you want to be a better boyfriend to your lover. [And if you actually need me to explain further on that, I'm sorry you should not be having a girlfriend yet.]
If I got a dollar for every time I hear a girl say they want a man to 'take charge,' I will be contesting with Bill Gates for the title of World's Richest Man. [Straight face]
Sometimes all she wants is for you to take charge and make some plans for her.
This shouldn't be all the time, but she'll appreciate it the few times you do it, especially when you actually know what she likes.
Express how you feel to her
Girls are so good at communicating their emotions, and guys?  Not really.
But if you are serious at making her proud of you, you should try to tell her how you feel about things so she gets to know you better.
Seriously, girls like to brag to their friends about how only they perfectly understand their boyfriends. Don't deny her that bragging right.
Work on being a better person all around
Ultimately, If you really desire to be a better boyfriend, you need to put in some work into being a better person first. Enough said.
JOIN OUR PULSE COMMUNITY!
Recommended articles
5 benefits of using tomato juice as facial scrub
How dangerous are blue balls?
Enjoy sweet chills with the new Domino's Sweet Chilli Chicken Pizza
5 quick and healthy breakfast ideas for a busy morning
3 home remedies for tooth decay and cavities
5 lonely but relatable adult activities
African deities: Who is goddess Oya?
Pawpaw: The health benefits of this fruit will blow your mind
20 lucky kids rewarded with N4m in UBA Kiddies and Teens Draw