Top 5 celebrity pre-wedding photos of the year
Five of the most impressive pre-wedding pictures taken by celebrities in the year 2016.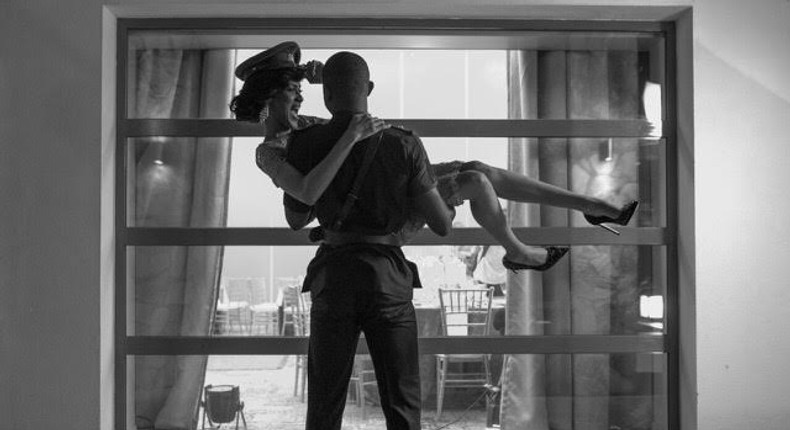 Pre-wedding pictures are things of beauty and we totally, totally love them when they are brilliantly done.
2016 has had its fair share of beautiful, well-taken photos and while every pre-wedding photo session couldn't have been documented, quite a lot of them have been shared, reshared and admired online all year long.
Here, we list five incredible pre-wedding pictures that have been shared at some point on Pulse Weddings.
Comedian Emma-oh-my-God's November  wedding with Yetunde Shode was preceded by some very beautiful pre-wedding pictures.
The couple's pictures shot against the backdrop of a bridge are really superb.
One of them is this wide shot which shows the couple snuggled up perfectly in a cubicle.
There were shots against the setting sun, another one of the couple in an embrace and flashing smiles that even the night could not dim.
This particular shot of them locking fingers and laughing joyously is totally delightful, as is the super-fine snap taken from a rear angle, showing the groom holding his bride-to-be tenderly.
Just look how their faces lit up in child-like excitement!
OAP Toolz and Tunde Demuren had one heck of a wedding ceremony in Lagos and Dubai.
For their pre-wedding shots, the couple felt a hangar would be the best spot and they proceeded to have some nice pictures taken in and around a plane.
Here is this amazing one, shot as the couple stride hand in hand towards the camera, looking at each other adoringly with a smile on their faces.
The Princess and the Captain!
JOIN OUR PULSE COMMUNITY!
Recommended articles
Part of fit fam or want to join? Avoid these Nigerian meals
Style Inspiration: 5 times Saskay looked iconic
5 causes of watery semen
What to do if you are single on Valentine's Day
Style Guide: 3 mini bags every woman must have
7 possible ways to forget your ex
Can you drink soda during pregnancy?
Here's why most women have joined the tiger nuts craze
Why your man's side chick is not your problem