3 options to explore if you want a small ceremony
Don't want the overspending or overcrowding that a typical Nigerian wedding attracts? Here are things to do!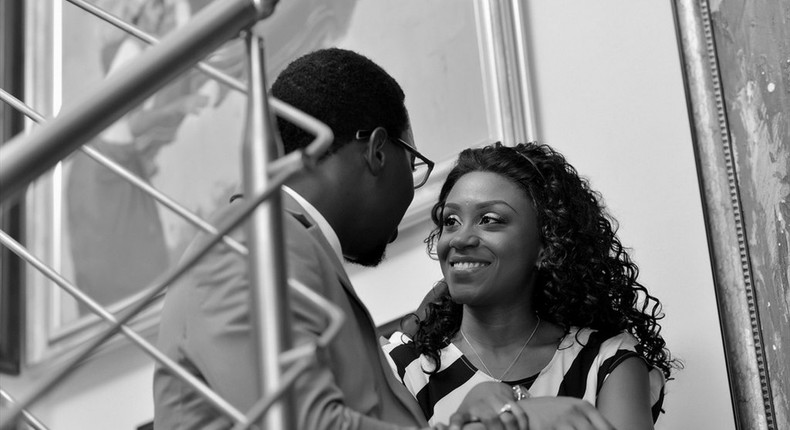 Everyone has grown to understand how Nigerian weddings work -  loads of people, loads of food, booze and maximum enjoyment.
The bigger the ceremony, the better. The more people turn up, the better for the 'ratings' of the ceremony by family, friends and neighbours.
You know this by the joy and pride that lit up the face of Nigerian mums as they brag to their friends about how the whole street was blocked when their first daughter wed two weeks ago.
But, thankfully, variety is the spice of life and not everyone is cool with this.
So if you can't stand the idea of seeing loads of people you've never met turning up at your wedding, or if you'd love to cost cut or just try out the idea of a small intimate ceremony, here are three amazing ideas you could pick from!
Of course, this is not for everyone but if for any reason, you and your bride or groom are cool with it, then this could be great for you.
Moms, dads, one or two friends and that's that about that.
Because we are Nigerians and we love to involve the spiritual in all we do, you may want to invite one or two Pastors from your church or Imams from your mosque.
They'll offer prayers and blessings on the marriage, give you the church's/mosque's certificate of wedding and your small wedding party will serve as witnesses.
That's basically what happens in church on a grander scale, right?
If your aim is to just cut down on costs while still involving people in your ceremony, go big on the traditional ceremony and let that be the end of it.
An all-inclusive, beautifully played-out traditional wedding ceremony kinda makes up for scrapping a huge church wedding.
So as not to leave God out of the ceremony, [a big, impermissible offence by Nigerian parents' standard] you could make a plan with the leaders of your parish or mosque, where you and your little bridal party go to receive blessings for the marriage at a very brief, intimate ceremony at the church or mosque.
This way, you dramatically cut down costs and get more people involved in the wedding at the same time.
This is pretty simple. For partners who really don't want a crowd at any of their ceremonies, a court wedding is ideal, followed by a destination wedding which could be somewhere in the county or more usually, somewhere outside the shores of the country.
JOIN OUR PULSE COMMUNITY!
Recommended articles
If he does not do these 5 things for you, let him go
Here's why standing during s*x could lead to stroke - Experts explain
How to visit Rwanda on a budget
5 amazing things to do in Osogbo, Osun state
Problems of education in Nigeria and how to solve them
What you need to know about Type 2 diabetes
5 benefits of using moisturizers
7 deadliest water bodies on Earth
How to deal with workplace politics when you have social anxiety disorder