Beyonce & JayZ guard their marriage so well; be like them
Beyonce and JayZ's nine-year marriage probably has fewer information out there than some marriages that are less than a year.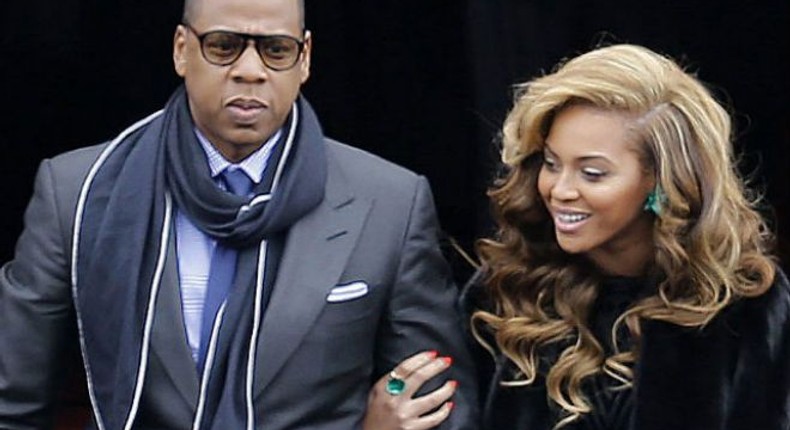 JayZ and Beyonce celebrate their
Seriously, it feels like just yesterday when they both got married in New York and the tone of Beyonce's mum's  in congratulatory Instagram post shows that I'm not the only one that feels that way.
"9 years already???" asks the older woman before going on to add "Congratulations to the Carters on their Anniversary."
You know, apart from the fact that Bey and Hov seem to just be gliding through time effortlessly, what else could be said of their marriage?
Only one thing stands out in my mind as I considered this  -  and that is the fact that the power couple guard their marriage from outsiders so well.
Their marriage details stay private, their issues and the things they go through daily remain something the public never gets to know, except they want you to.
When Solange Knowles, Beyonce's younger sister famously slapped and kicked at    in an elevator in 2014, one would expect that Beyonce or JayZ would grant an interview to explain details of what went down in that elevator, but as on this platform in 2015, "The real reason behind the elevator drama is only known by the people who were in it.
"A year after the incident it seems Jay Z and Beyonce have put it behind them and moved on."
That was just one year after the incidence. It's now two more years after that and we still do not know about the issue than we did three years ago.
Even their 2008 wedding ceremony was so private that original wedding pictures from the day are still pretty scarce and hard to come by even though it's been nine years.
Also recall that Beyonce released an album in 2013 unannounced. Like, one full album, guys… one friggin' album of 14 songs that no one knew about till they were all released. [See Wizkid for the deliberate hype that artistes usually surround the coming of an album with]
And it is BEYONCE we are talking about here, so it's not as if people don't care about her music; but somehow she pulled it off so secretly.
Of course the album gist is outside the scope of her marriage to JayZ but it could be a further pointer to Beyonce's [and JayZ's] love for privacy and keeping things under wraps.
Maybe it is that personality that has helped them to successfully keep their lives away from the media and outsiders that would have turned it into a circus, and shared it for our eager consumption.
Generally when couples keep a tight lid on the good and not-so-good things that happen in their marriage, they preserve the exclusive nature of that marriage or relationship as the case may be.
A relationship is between two people, and it should be kept as such.
Your marital affairs – the gifts your wife buys, the number of time you and your husband have sex weekly, your partner's favourite sex position, etc… all these things are not meant for the people on your social media space, not for your parents, or even for friends.
True, it may be a little difficult to keep every facet of your relationship away these people or from social media, but hey, breaking news: you control your social media – so you control what gets out and what does not.
For everyone reading this article who needs a practical example on how to filter the little information outsiders get about their relationship/marriage, Beyonce and JayZ's 9-year old marriage provides the perfect example of what to study.
Just observe and learn from the Carters, and ye shall be just fine.
JOIN OUR PULSE COMMUNITY!
Recommended articles
What to do when someone says they want s*x without commitment
OPPO Reno7: The portrait expert powered by cutting-edge hardware and artificial intelligence
9 dangers of being addicted that is taking a toll on your life
5 common types of skin diseases
5 surprising facts about obesity
5 foods that can help boost your mood
Back pain: Prevention and treatment
Sperm colour: Here's why your semen colour changes and what it means
7 ways Nigerian celebs can make fashion statements without eccentric outfits