Building a perfect relationship with your in-laws
Yes! you are married to your husband, but in the African culture, you marry the man and his family.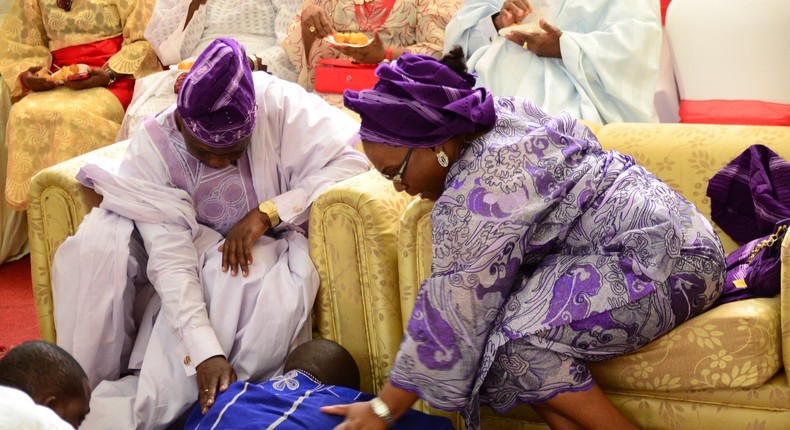 You In-laws are a group of people that wield so much influence in the marriage.
That does not mean that you should allow them trample on you or disrespect your desires and wishes.
1. Participate in Family Functions: Socialise with them and help organise social events. Do not avoid intentionally, any family event, especially when you are invited. They might take it as an insult.
2. No competitions: Do not try to go head to head in competition with your in-laws. It is not right to want to prove a point whenever they are around or they speak of their achievements.
3. Don't report your Spouse to your in-laws: Your in-laws might likely be offended by your complaints. Always talk positively about your spouse. Compliment your in-laws on how well they brought their son or daughter up.
4. Learn and Accommodate their traditions: You cannot choose to be on your own. If your family has a culture, show interest by asking questions and learning about it. Learning about your spouse's traditions is important. You don't have to embrace them all as your own.
5. Set Healthy Boundaries: Talk to your spouse about any boundary to be set. Especially, when his or her parents come to visit.
JOIN OUR PULSE COMMUNITY!
Recommended articles
Let's take a minute to appreciate Bella Okagbue's finale outfit
Decagon celebrates 500+ graduates securing full-time developer roles globally
Here's why sleeping with your phone in bed can affect your health
Your marriage may be happier if you marry as a virgin, experts say
How UNWIND is financially empowering spa therapists
7 unusual driving laws from around the world
Balenciaga has taken creativity too far with its muddy fashion show in Paris
3 similarities between Igbo and Yoruba
Ladies! Here's one major reason guys suddenly stop showing interest in you after some time
Get our Top Stories delivered to your inbox