'The Voice' season 9 winner marries sweetheart in Kentucky
The singer married his longtime girlfriend, Kristen Denny, at a romantic ceremony in Middlesborough, Kentucky, on Saturday, June 25.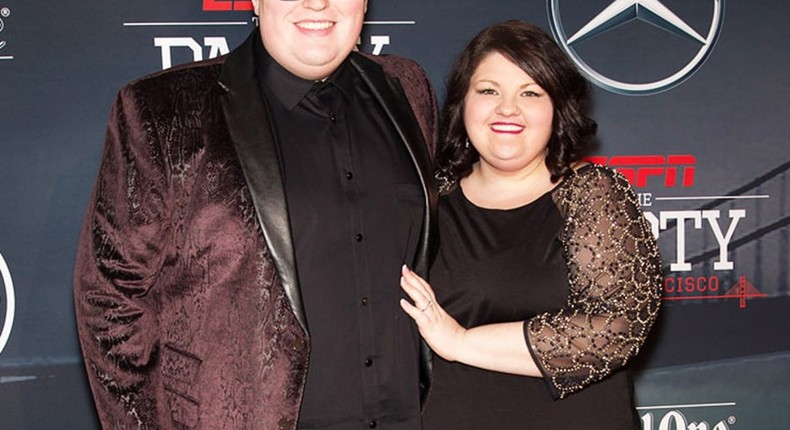 The Voice season 9 winner
The singer married his longtime girlfriend,
"Best day ever!" the bride captioned an Instagram photo of herself kissing the groom. "#officiallymrandmrssmith #smithilyeverafter @jordansmithlive."
As previously reported, Smith, 22, proposed to Denny on New Year's Day 2016, two weeks after he was crowned the winner of the NBC singing competition's ninth season.
"RINGING in the new year with my future wife!" he announced via Instagram at the time. "She said YES! #Mr&MrsSmith."
"I'm so blessed just to have been a part of this and to have grown so much," he told Us Weekly about working with coach Adam Levine in December 2015.
"I think the greatest thing you can do as an artiste is just keep learning and understand that you've never arrived at the end of your journey. At every end is a new beginning. So now I'm taking this end and starting something else, and I'm not there yet."
JOIN OUR PULSE COMMUNITY!
Recommended articles
5 things to know before visiting Benue state
5 signs you're ready to be in a relationship after being single for so long
For men: 5 petty reasons she won't date you
Goldberg set to excite consumers at Osun Osogbo Festival
BBNaija 7: Which ships are sailing and which ones will sink in due time?
5 reasons amala is mid despite the hype it gets
These countries allow women to marry more than 1 man
The real story behind the Aba women's riot and the list of people that died
Introducing Africa Creative Market (ACM) 2022!