3 major relationship lessons learned from their messy divorce
When did love go so wrong that a relationship once built on love, trust and understanding now seem like it's been a huge mistake all along?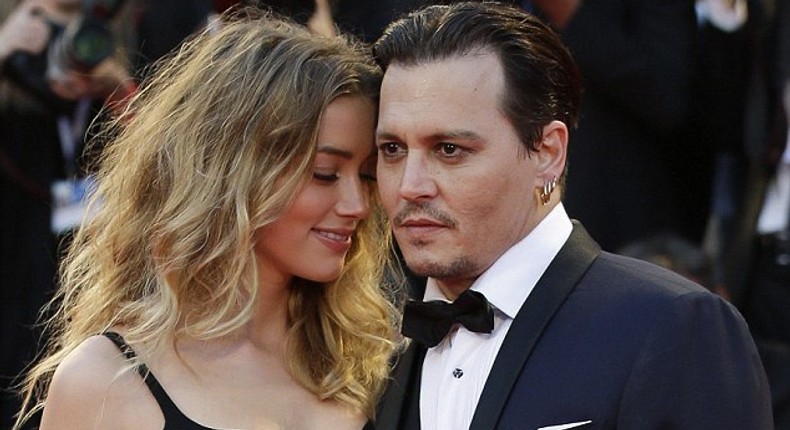 Its no news that model/actress Amber Heard has
Talking about their separation could be juicy but we are focusing on what relationship lessons can be learned from a couple who
1.) Immaturity in relationships
It's assumed that 28-year-old Amber's action could be credited to immaturity. Was she mentally and emotionally prepared to marry a 52-year-old Depp? Younger girls today dream of marrying older men with the notion that they are more matured and know how to treat a woman better but can you withstand all their baggage such as being too controlling sometimes, health complications and even a more solitary lifestyle? Some Depp fans believe the model was after the actor's money and never really loved him. All in all,  choose your partners wisely.  If you can't stand an immature partner, don't get married.
Money is the root to all evil including wrecking marriages. Men, women should know their partner's financial strength before marriage. Do not think he/she will get better during your marriage or you can manage his low budget income with the hope of a better future. Rumors have it that Amber may have planned on this divorce way before she married Depp… who is worth hundreds of millions of Dollars. Beware of those who have less yet spend more. They can ruin relationships or wreck your bank account.
It's important especially to the rich and famous. Getting married is a good thing but a nasty divorce could ruin a billionaire for life. These days people say prenup is like going into a contract marriage with someone you love. Why would you love someone and then protect your fortune from the same person? Well, with rate at which spouses ask for "support" after a divorce these days, pre-nups are now vital! If you can't get love forever, at least protect your money forever.
JOIN OUR PULSE COMMUNITY!
Recommended articles
Let's take a minute to appreciate the outfit Tiwa Savage wore on the last day of her world tour
7 culture shocks you'll experience when visiting Benue state
For women: 5 petty reasons he won't date you
5 unbelievable fruits that will help you get rid of belly fat
4 foods that make your butt bigger naturally
Beauty Inspiration: Allysyn shows off her perfect body in 5 bikini pictures
The story of Mansa Musa: The Gold king of Mali
Double cheesy chills with the Domino's Pizza ONLINE BUY ONE GET ONE FREE
Pregnant without knowing you are? 5 reasons cryptic pregnancies happen