American celebrity couple mark wedding anniversary
Against all odds, this couple have stayed together through thick and thin and have beautiful lil Ivy Blue as a proof of that love.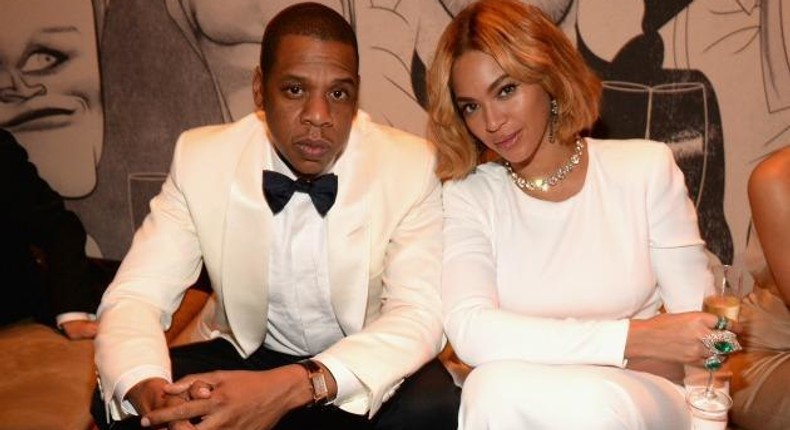 Everyone who is anyone knows and envy the Carters, this we know for a fact.
Today the fourth of April, marks their 7th wedding anniversary although the couple have been together for years.
Bey and Jay were first rumored to be dating back in 2002, when they were spotted at basketball games and started making cameos in each other's videos.
Due to the fact that the status of their relationship has always been air-tight, no one knows the exact number of years they've been together; both always avoided answering that question.
However, we can safely say the two musicians have been tight for over a decade, a feat most entertainment couples have not been able to achieve.
Years after with rumoured breakup, a miscarriage, a public family dispute, and finally a child, the Carters have made it through it all.
Following sold out concerts, history-making albums, and Tidal feats in the music industry, the couple has shown that true love can literally conquer the world.
Happy anniversary to the carters.
View some never seen photos of the carter family in gallery.
JOIN OUR PULSE COMMUNITY!
Recommended articles
Style Guide: 5 ways grooms can make their suits and tuxedos less boring
The 3 P's every man should possess in a relationship
5 foods to avoid if you have stomach ulcer
Tiwa Savage stuns on the cover of Schick Magazine
5 teas to help you fall asleep and sleep better at night
Why women need to masturbate more
7 things every husband must do for his pregnant wife
Here's why you shouldn't drink water immediately after eating
How Fashion Week in Nigeria can get to the level of Paris Fashion Week
Get our Top Stories delivered to your inbox