"To be submissive, first be powerful" - how valid is this?
Isn't it in furtherance of patriarchy to ask women to submit to their husbands?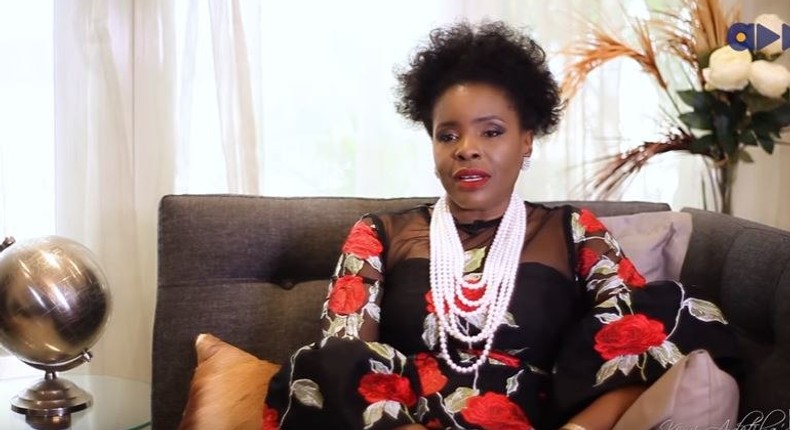 Jumoke Adenowo appeared recently as a guest on Kemi Adetiba's "King Women" series.
The series features women from all walks of life - Tara Fela-Durotoye, TY Bello, Remi Fagbohun, Taiwo Ajai-Lycett and Chigul, to name a few -  who share stories of their journeys in life and some of the experiences they gathered along the way.
As its synopsis reads on Youtube, episode 11, which features Jumoke Adenowo"is a punchline fest, all packed with thought provoking quotables."
And one of those, which seems to be on everyone's lips at the moment is her assertion that for married women "to be submissive," they have to "first be powerful."
Whether it is a snippet of this viral part you saw, or the whole episode on YouTube, what the Architect said was pretty straightforward.
According to her, the idea of submission has largely been mixed up with obedience.
When a woman lacks personal resources or ability to be 'independent' of her husband, it is difficult to judge the authenticity of her submission to him.
Women who are ill-equipped to do things on their own without being assisted cannot really be said to be submissive, because there's no way to tell what they'd do if they actually had the option to act differently.
In a nutshell, for women to be truly submissive, they need to be in a position to rebel, but choose not to.
Pretty straightforward, right?
So it's quite ludicrous how some have chosen to criticize this opinion, saying it is contradictory to ask women to empower themselves, only to then relinquish it in marriage.
Some others see this quote as one that furthers patriarchy in the society, where women need to dumb down themselves to feed the egos of weak men, and that it places too much emphasis on what women need to do to keep a marriage, and not much of that on the effort required of men.
Perhaps, to simplify this and make Jumoke Adenowo's message easier to comprehend, we might need to exchange this whole concept of hers for the word "compromise."
It is hard to imagine the success of a marriage where both partners cannot let go of things for each other and make sacrifices.
So, in an instance where a wife needs to travel for a few days and has the financial ability to do so, but at the plea of her husband, chooses not to; could she be said to have dumbed down herself to feed his weak ego?
To even think there is any problem with this scenario painted above, is to portray a mind shallower than a puddle.
"And if a woman does this, what then does the man do?" they ask.
"Would he be expected to do the same if roles were reversed?"
What is good for the goose is good for the gander. So if a wife decides to let go of some conveniences for her husband, it is only reasonable that he does the same for her!
If the husband was put in that same scenario, and his wife requests a postponement, he should absolutely do the same for her.
Marriages work best when you, a woman, come from your end with a willingness to make the best of things, and he comes with that same positive energy and you both meet each other halfway.
About the validity of wives submitting to their husbands; biblical teaching supports this when it says in Ephesians 5: 22-23, "wives, submit yourselves to your own husbands..." and for Mrs. Jumoke, an obvious Christian, it is pretty clear what her stand on this is.
Should women even be submissive to their husbands at all? I'd go with Mrs. Jumoke and say "yes, they should."
But husbands, too, have the duty to love their wives and treat them like they would treat their own selves.
A husband who does not know how to treat his wife right, and with appropriate respect does not deserve a submissive wife.
I think this pretty much balances it.
JOIN OUR PULSE COMMUNITY!
Recommended articles
5 people you'll see at every Nigerian beer parlour
5 side effects of drinking hot water too frequently
Here's why you need to add olive oil to your skincare routine
Twitter users react to Jackie Aina's 'Sòrò Sókè' candles
Do waist trainers really help blast belly fat? Here are 7 things you need to know
A brief walk into the lives of Ika tribe
6 interesting facts about Lagos
Kim Kardashian shows off her flat tummy while undergoing stomach tightening treatment
Energy drinks: The side effects of taking these drinks