10 guys never to date if you want to get married [Part 2]
It's better not to waste your time with them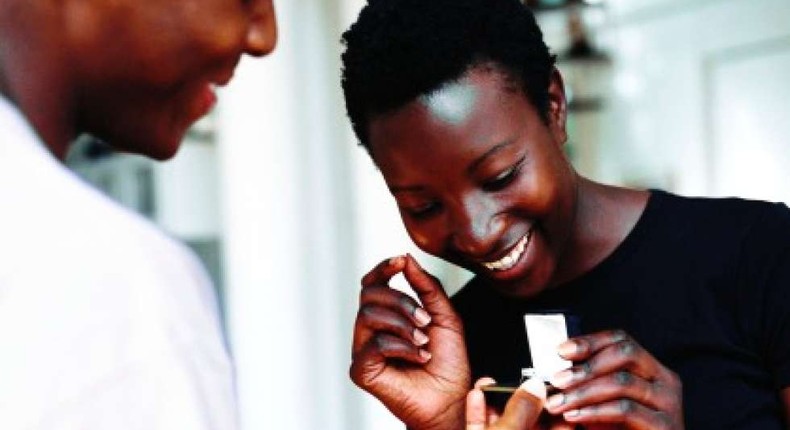 Many guys look like the 'perfect' husband material till you date them and you realise it isn't what it is.
For a girl who wants to get married soon, if you meet any of these kind of guys, it's better not to waste your time with them. It doesn't mean they are bad people, just that their compatibility level with you will be zero in the end.
6. The Control Freak: Like the name implies, this guy not only wants to know everything about you but also have control over your life. As a grown woman who knows what she wants, this kind of guy is simply bad news...just run.
7. The one with commitment phobia: This guy is simply scared to commit. he may have had bad experiences in the past and will tell you about them but may never be ready for a committed relationship with anyone. This guy's simply waste your time in the end.
8. The fast one: You may want to take your time with this one. He may be nice and all but his attention could smother you. he moves too quickly with everything and may want to begin a relationship with you after a second date.  Try to slow him down if you can.
9. The one with a bag of excuses: he breaks plans, does inappropriate things in public and will never own up to his mistakes rather he'll find excuses to cover up for his mistakes. He's not a kid anymore and you'll have to deal with a lot of issues dating this kind of man.
10. The one who has dated everyone: This guy has dated and slept with everyone you know except your mother and grandmother. As much as he may be fun and interesting, nobody wants to deal with a man that has been around the block.
JOIN OUR PULSE COMMUNITY!
Recommended articles
BBNaija fashion show wager: 7 housemates who designed the best outfits
Best celebrity pictures on Instagram this week
7 things you need to know about Gurudev Sri Sri Ravi Shankar ahead of the 2022 culture festival
5 unconventional activities to try out on a vacation
TECNO sponsored the Bole Festival over the weekend, here is what you missed
These foods will guarantee you a beautiful and healthy baby
Why you're so intensely horny on your period
5 symptoms of heart attack in women
Mr. Dowells at Bovi's Naughty By Naughty Comedy Show - A throwback to moments of true friendship with good whisky