8 types of women you might want to avoid falling in love with
Materialistic, oversensitive, insecure... the list goes on and on. They are the type of women you want to run far away from.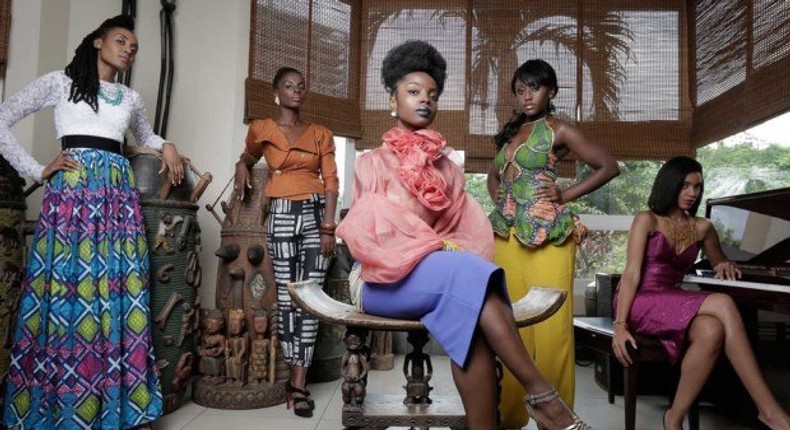 For the single-and-ready-to-mingle guys, no matter how eager you are to fall in love, caution is still strongly advised.
If you treasure your heart and your sanity, you need to stay away from the types of women listed in this article.
Very great looks. totally makes all the other guys jealous of you... but that's all there is about her.
No brains whatsoever. What's worse, she never makes any attempt to get knowledge [or maybe she really just can't.]
[Cue in Mr. Eazi's song; 'Hollup']
This woman thinks the world revolves around her, she thinks she deserves everything you do for her. Even the love you have for her, she feels it is deserved.
Guess what happens when a woman is like this: she becomes ungrateful. You don't need this kind of woman who takes you and your love for granted.
Admittedly, many people have one insecurity or another, but this kind of woman takes insecurity to a whole new level.
Constantly fishing for compliments to validate her self-worth, never confident in how great she is, or in her abilities.
If you treasure your mental health, you'll learn to never come close to this kind of woman.
Given the potential of men to be a bit disorganised [actually, more than a bit], one of the worst things you can do to yourself is being with a woman who is obsessed about everything being spic-span and orderly always.
You could literally die of the headache.
The problem with her is that she's unable of owning up to her faults and taking responsibility for her own actions.
She also seems most perfect at blowing small issues into mighty wahala.
To this kind of woman, it's all about the money. She believes your role in her life is to shower her with gifts and cash as your only way of loving her.
The type of woman who literally can't live without you. With this type of woman, say complete bye bye to your days of doing anything by yourself.
She'll always want you by her side. She'll always want to be by yours. She may depend on you for her next breath.
Yeah. She's dependent like that.
She plays on your emotions, not really committing to anything more than a casual relationship because her sights are still set on other guys.
JOIN OUR PULSE COMMUNITY!
Recommended articles
Balenciaga's new collection, a bizarre social experiment or marketing genius?
10 things you probably didn't know about 'Diners, Drive-Ins, and Dives'
5 things to consider before matchmaking your friends with each other
Here are the reasons why you should reduce your bread consumption
4 things to expect when you date a broke guy
Why do single women find married men attractive for relationships?
If you suffer from ulcers, here's the life-saving painkiller information you need to know
G-strings: Here are 3 surprising risks of wearing them regularly
5 ways to deal with mental health problems caused by poverty and unemployment