Couple's Therapy : Is cheating a deal breaker? 2 Nigerians say no
On Couple's Therapy, we dissect everyday issues that couples, married or not, deal with like sex, finances, parenting etc.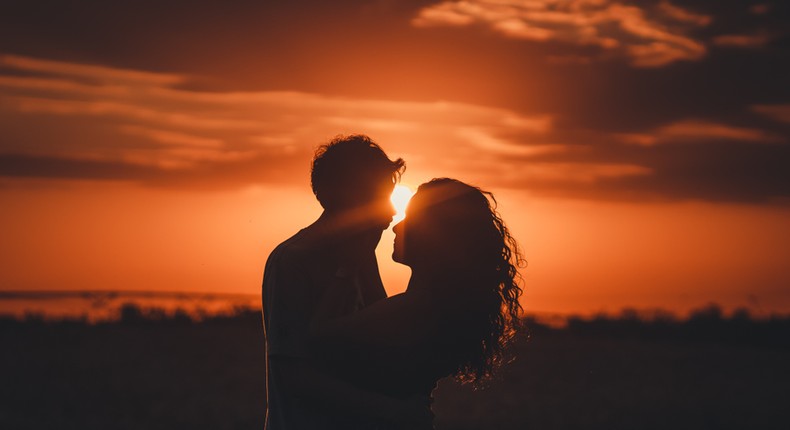 If you ask most people what they think they can never forgive they will say cheating. Is this true?
However, I ran a poll on Twitter and 60% of people admitted that they have stayed with their cheating partners.
The whole concept of cheating is hinged on the monogamous nature of our society. A man to one woman and vice versa. Breaking out of those bounds is cheating.
I spoke with Priye and he believes relationships could be open if people made the habit of separating sex from feelings. I asked if he would like someone who he is intimate with to be with someone else and he said he doesn't think so.
I also spoke with Christiana who met her boyfriend on Twitter. According to Christiana "Dude was dating me and two other people on Twitter. He was also sleeping with 4 other women. When I caught him the first time he begged me. He begged as if he was going to die. I accepted his apology because I loved him."
"One day, a lady called me. I do not know how she got my number, but she called to inform me that she had contracted STDs from my boyfriend, and she wanted me to know. I was away on holiday I wanted to die inside. When I got back, I ran a test, I was clean. I ran for my life."
Christiana stayed although she knew he was cheating on her and only left when she discovered he was giving STDs like Santa on Christmas eve.
Priye also deliberately stayed with a girlfriend who was cheating on him.
I asked how he found out and he said "She told me. When she told me it hurt for a bit, mainly because I felt she pretended at first. I misread things. I wanted exclusivity and she had none to give"
"I loved her. Also, she liked me. It was a great period of my life. The only way I'd give up that period is if I was paid to not live it."
Priye was able to accept his girlfriend being with other men for a while. I asked how they broke up and he said they merely drifted apart.
JOIN OUR PULSE COMMUNITY!
Recommended articles
Amazing transformation of 21-year-old man bullied for being born different (video)
Sex: How long should you wait before having another round?
Video: Black Sherif goes global as players of Ligue 1 club jam to his 'second sermon'
Kuami Eugene reportedly throws plush birthday party for his house help, Mary (PHOTOS)
DSS arraigns teenage girl for circulating nude video of retired Bayelsa Permanent Secretary
Funny Face leaves suicidal note for his children as Qwik Loan asks him to pay loan (SCREENSHOT)
Shatta Wale allegedly shot; P.A says he's been rushed to emergency ward
'Is he not gay?' - Social media react to Nana Tonardo kissing his 'white sugar mummy' (VIDEO)
Over 200 pose naked for art installation at Dead Sea