Paternity lawsuit reveals Tristan Thompson expecting 3rd child
Court documents reveal the Canadian basketballer is expecting a third child with a former trainer.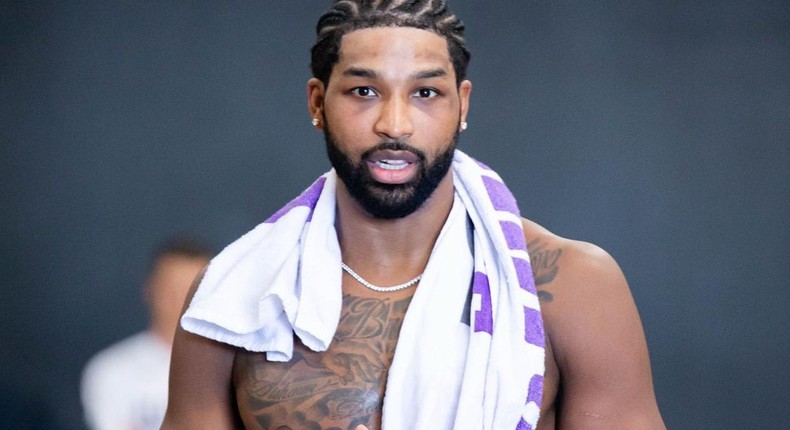 A paternity lawsuit filed against Tristan Thompson has now revealed that the basketball player is now expecting a third child.
The revealed documents have shown that the NBA star is being sued for paternity and child-related expenses that resulted from a sexual encounter between Tristan and Maralee Nichols who is filing the suit. The expected child will be Thompson's third following the birth of the child that he already has with Khloe Kardashian.
The revealed court documents that were filed around June this year reveal that Nichols is expected to have the baby this month.
She also mentioned that the expected baby is a boy that was conceived on Tristan's 30th birthday. The suit is to determine parental responsibility after Tristan Thompson told her he would not be involved upon informing her about the baby.
The athlete who is intent on not having the baby claims in a counter-suit that the dates of her delivery do not match with when they met and that he would require a paternity test to determine if he is truly responsible for Nichols' baby.
Seye Omidiora is a passionate football writer and pundit whose deep appreciation for the beautiful game exceeds the usual. He is currently a columnist for Goal Africa and has previously written for Vital Football UK, IBCity Info and Opera News.
Pulse Contributors is an initiative to highlight diverse journalistic voices. Pulse Contributors do not represent the company Pulse and contribute on their own behalf.
JOIN OUR PULSE COMMUNITY!
Recommended articles
An evening with Chimamanda Ngozi Adichie for a private reading of 'Notes on Grief'
5 positive changes caused by Covid-19
5 drinks pregnant women must avoid
Top 5 romantic wedding proposals
22-year-old woman seeks advice on whether she should get married or go abroad for her master's degree
5 herbs and spices to help you get pregnant fast
11 things women do that turn men on
The harsh truth about hair relaxers
How to spice up your relationship and keep it exciting