Pastor says having sexual intercourse in your dream is not demonic
Do you believe having sex while you are asleep is demonic?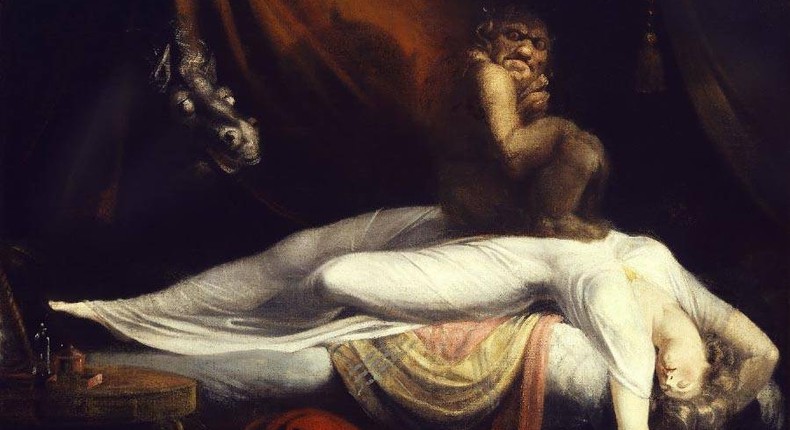 It is common knowledge that many Nigerian Christians believe that having sexual intercourse in your dream is demonic.
According to this foreign pastor, this mindset is due to poor theology, adding that this can not be found anywhere in the Bible.
This was his response to a Twitter user, @Nitaa_xo, who said, "Having sex in your dreams is not cute, it's demonic. A demon is having sex with you & you need to cast it out."
The pastor who calls himself Josiah from the Great White replied to her tweet saying, " I'm a pastor. This is poor theology, for a wide variety of reasons.
"I take seriously, but the idea that it's copulating with you is ridiculous. Nowhere in scripture will you find that. You might just be having a dream. You know, like people do?"
Other reactions
This response earned major backlash from other Christians and Twitter users. Check them out.
So far, Ntia's tweet has gotten 1, 700 retweets and 3,100 likes. It was posted on December 19, 2017.
Nigerians, what do you think?
JOIN OUR PULSE COMMUNITY!
Recommended articles
3 reasons you need to start wearing lingerie
9 foods that make your child smart
3 overnight tricks to flatten your bloated stomach
Who wore it better? Nengi Hampson's recreation, or the original outfit on Didi Stone?
Top 5 Nigerian chefs with the best Instagram content
itel celebrates Children's Day 2023 with over 1,000 children In Abuja
What kind of parents are millennials? 5 ways they differ from their own parents
This week's best celebrity pictures on Instagram
Orijin launches 'Deeply Rooted' campaign championing transformative power of Naija roots
5 things adults miss about Children's Day
5 African countries where snow falls
Amstel Malta shines spotlight on digital content creators at AMVCA 9