Our fitness director's favorite song is not what you'd expect
It might surprise you that one of my favorite songs of all-time is Michael Jackson's "Man in the Mirror."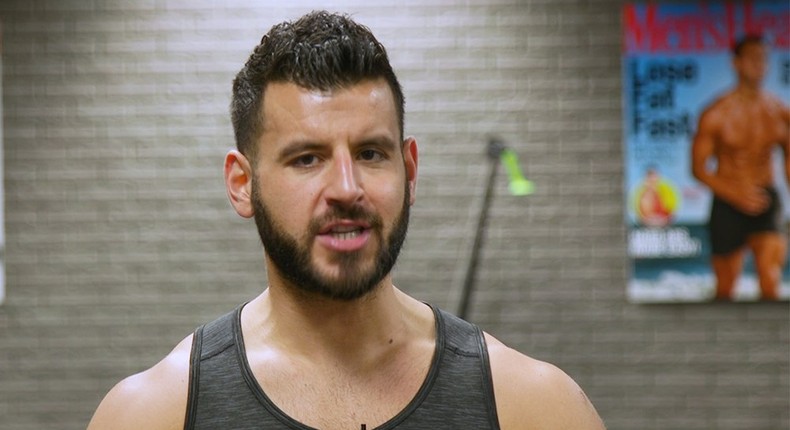 Take a look at yourself and make a change.
It might surprise you that one of my favorite songs of all-time is Michael Jackson's "Man in the Mirror." I always loved it as a kid but it took on a new meaning for me when I was in high school.
My football coach at University School of Milwaukee, Donald Forti, made it the theme song for my senior season and we listened to it before every practice and game. The message he was trying to get across was that if you want to help your team, then do your job to the absolute best of your ability; to stop pointing fingers at others and take a look at yourself and make a change.
To this day I listen to this song every Monday to keep me motivated for the upcoming week. It's that consistent reminder to control what you can and block out any outside noise.
From a training standpoint, this message was a game-changer for me. Due to my competitive nature, I used to be too concerned with what others were doing. And because of ego training, I made stupid decisions and got myself hurt repeatedly. When you're focusing solely on beating others, you rarely make the right decisions for yourself.
But these days I'm laser-focused on beating my former self and I don't let anything distract me from that objective. I actually look at the Men's Health cover that I was honored to be on this past January and I say, "Today I'm going to kick that guy's ass." Nothing else matters. Because I know if keep getting better, I can keep helping you get better.
This "man in the mirror" mentality transcends the gym. I truly believe that what's holding most of us back from reaching our potential in anything, lies in that space between our own ears. And if you make the commitment to better yourself just a little bit every day for the rest of your life, nothing can stop you.
Here at Men's Health, we believe in every one of you guys. And the content we make is designed to make you a better man today. Keep showing up and make a change.
JOIN OUR PULSE COMMUNITY!
Recommended articles
7 incredible health benefits of bitter kola
5 most fashionable plus-size celebs in Nigeria
See the forest in Ondo where masquerades are forbidden
Blow by blow of how Hypo made an all - white impression at the AMVCA 2023
3 foods believed to have spiritual significance
You should visit 5 of Africa's most popular and historic markets
The scary and toxic side of applying sunscreen every day
YAPPI: Opportunity for youth empowerment through animation, post-production industry
How music can transform a bland s*xual experience into an enjoyable one
Original name of Africa and how it got its current name
3 mistakes to avoid when cooking fried rice
How unmarried people in Nigeria will be affected by fuel subsidy removal