For men only: Seven natural ways to last longer in bed
How long is 'long' when it comes to sex? While we are not entirely sure if people know how long is actually good enough for good sex, it is quite possible that porn has influenced the preponderance of this worry. But if you last for anything less than three minutes, experts advise that you should probably investigate the cause further.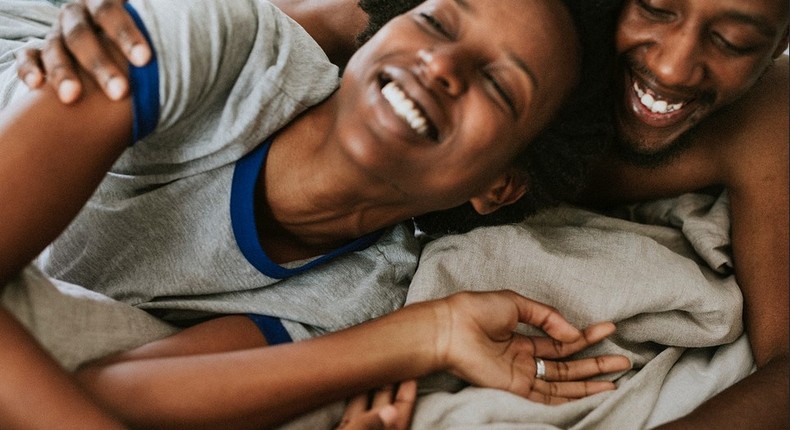 That being said there are a few ways to help you last longer in bed naturally.
Be a vegetarian
Well, not really, but check this out. Studies have shown that men who are mostly vegetarian last much longer in bed than non-vegetarians. Vegetarians apparently have more stamina due to the nutrients they get from these fruits and veggies, especially potassium. Eating a banana just before sex could help improve your performance as it contains potassium. It also has a large amount of glucose that can help you last longer.
Avoid soda
The 'sugar slump' that comes after a 'sugar rush' that comes from drinking soda and other fizzy drinks could reduce your stamina.
Work on your arms and abdominal muscles
Most of the sexual positions require the man to be on his hands and feet. This means his core has to be very strong in order to last longer. So, working on biceps, triceps and abs at the gym or body-weight exercises at home can help. Exercise also improves blood flow in general including to the penis and this could also help.
Kegel or pelvic floor exercises
These exercises are mostly used for gaining better bladder control, but also help in maintaining erections for longer. Imagine you are urinating and then try to stop the flow. Repeat this squeeze, hold, release cycle 10 times, trying to hold for 10 seconds per squeeze.
Try 'edging'
When you are almost there (during intercourse or masturbation), stop all sexual activity. Distract yourself for a bit. This way you can gain better control and extend sex time.
Try the squeeze technique
When you are almost about to orgasm, squeeze just below the head of the penis. This pushes the blood back from the penis giving you more time.
Focus more on foreplay
Sometimes, trying to get her to orgasm first with either your fingers or your mouth could help relieve your stress and help maintain your erection longer.
JOIN OUR PULSE COMMUNITY!
Recommended articles
Style Guide: Hats off to this new trend we keep seeing
Amadioha vs Sango: A brief history of the Nigerian gods of thunder
10 strange sexual traditions around the world that will scare you
Facts, stats that show that women cheat more than men
5 ways you can make money from your kitchen
Can your friends-with-benefits situation ever lead to a serious relationship?
5 ways people react to the news of their favourite celebrity couple splitting up
Why married couples stop having sex
3 reasons why you should apply lime juice on your face