10 beautiful pictures that will make Yam lovers orgasm a little bit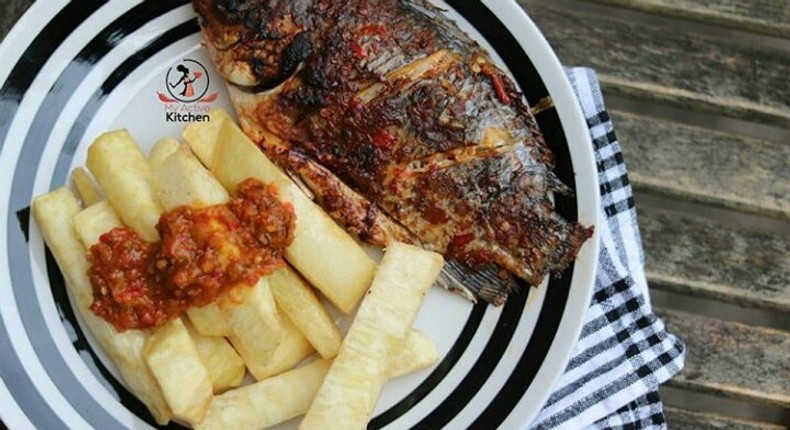 1. The Yam and Fish combination that drives you insane:
2. This is true romance to you. Yam and Egg:
3. Just tell me this picture of Yam pottage did not awaken something inside you:
4. Yam is such a beautiful thing:
5. Just look at that heavenly gracious thing:
6. Yam is also that perfect sidechick:
7. Yam allows you to do the unspeakable: eat healthy!
8. Yam and Dodo with egg, oh God. This is the life:
9. Grated and transformed into ojojo to make you feel more alive:
10. Oh God, I could write a million love letters to this beautiful thing called Yam:
Do you make sumptuous meals and you want Pulse to review your heavenly hands. Then send us an email zainab.quadri@ringier.ng and Olamide.Olarewaju@ringier.ng
JOIN OUR PULSE COMMUNITY!
Recommended articles
Chaotic life of an HR: Chaotic reveal (Ep.22)
4 reasons why couples should sleep naked
Chaotic life of an HR: Zainab's little secret (Ep. 20)
Chaotic life of an HR: Crushing on who? (Ep.19)
Do you really need complete honesty to have a happy relationship?
You should not do any of these while visiting the Oba's palace in Benin
7 incredible health benefits of bitter kola
3 natural ways to get wider hips and bigger butt easily
5 amazing benefits of eating pork