5 perfect choices
Nothing is as great as a chilled glass of liquid after a crazy, hectic or even a normal day at work.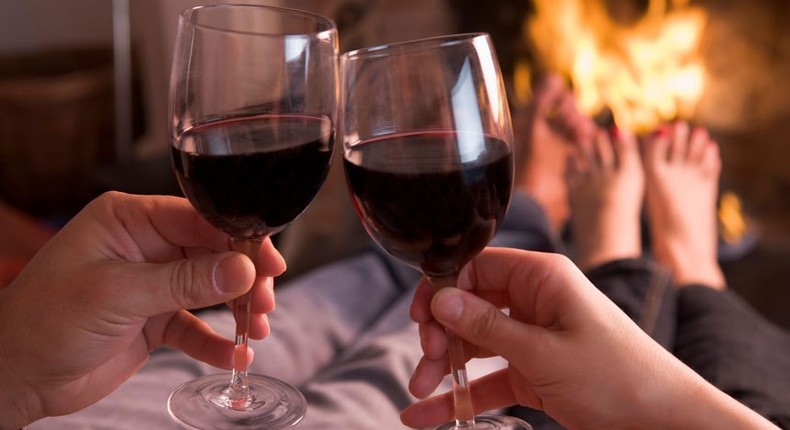 1.) Wine. This is always a safe choice. It may reflect a lack of imagination/decisiveness on your part, however.
2.) Wine Spritzer. This says, "Dieter," loud and clear. It can be helpful if you're determined to make it to the after-after party, however, because you're drinking a weak drink that's already diluted.
3.) Diet Coke. This drink says that you're a party pooper and/or a dieter and/or a bad drunk. (Party foul, anyone?) Still, being suspected of being party foul is better than actually being party foul, so do what you need to do.
4.) Beer. Again, always a safe choice, although it may reflect a certain desire to "hang with the boys." We don't suggest getting this unless you're actually at a bar and can choose bottle or draft.
5.) Colored drinks. Most colored drinks are, unfortunately, girly drinks. It also shows that you're a bit high-maintenance (appletini? really?), especially if the party is at someone's home or at a bar with limited options. Avoid at all costs. The one exception is the screwdriver: The vitamin C in orange juice is great for energy. If there is a special drink being offered for the party, however, trying it shows that you're game and open to new suggestions.
JOIN OUR PULSE COMMUNITY!
Recommended articles
5 best places to visit in Benin Republic
YangaBeauty: Celebrating another milestone in the beauty industry
Best dressed celebrities at Ini Dima-Okojie's traditional wedding
Regular intake of tea reduces risk of chronic diseases - Nutritionist
Women Talk S3x: 'I hate that sexual passion doesn't last beyond 1 year'
Lagos announces landmark air quality declaration to improve climate and health
Ben Enwonwu's Ogolo gets valued at $105,000 at Artsplit's inaugural physical auction
Chaotic life of an HR: The unfolding drama (Ep.12)
If he does not do these 5 things for you, let him go