5 reasons you need to start travelling more
Travelling isn't just adventurous alone, it's refreshing, revitalising and has so many other benefits. Here are some.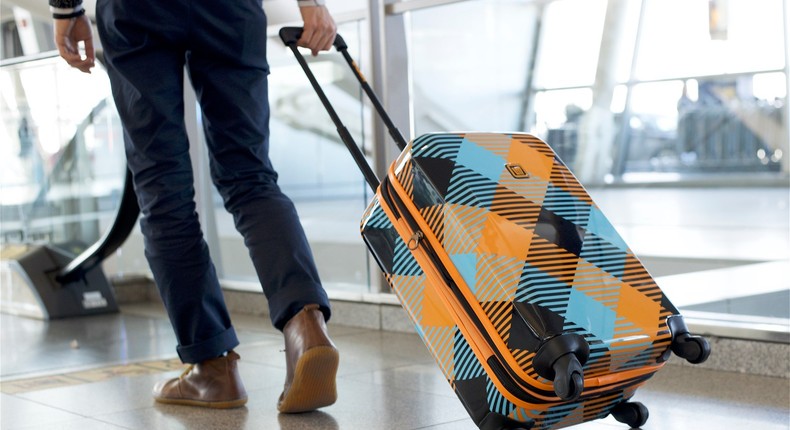 Travelling  isnt all about the adventure alone, I mean, theres more to it.
A good number of people think of travelling as a burden and assume it's a bit challenging, having to move from place to place, getting used to a new environment, having to start off in a new environment and all sort, such discomfort! But then, for the sake of mental stability and good productivity, here's why you should consider travelling more.
Travelling takes you away from the everyday stress that you experience from your job, business and all. That way, both body and mind feel rested and your mind is taken away from all sorts of problem and allows you feel relaxed more.
2. You get away from work
Let's face it, there are times in our lives that we just want to take a break from our works. Even if we're running our personal business, there's always a need for a break. Remember how they say all work and no play makes Jack a dull boy? We don't want to be a dull Jack.
3. You spend ample time with your loved ones
Amidst the hustle and bustle of the everyday life, we often forget (or in most cases, are deprived of) chances to create and spend quality time with family and friends. Travelling together creates that perfect opportunity to share and enjoy experiences together, plus it creates precious memories that will be recalled over and over again.
Travelling exposes you to different people with different lifestyle and culture all around the world. This gives you a new perspective and expands your learning capability. You get to try new things such as learning to cook a new dish, trying out fun activities that might be new to you, like water skiing, zip lining and lots more. This stretches your physical or mental aptitude and gives you both enjoyment and confidence at the same time.
5. You have more time to think
Plan to spend some time doing nothing when you travel. You could go sit on a mountaintop, go fishing, boat cruising, take a long nap or any activity that doesn't require much of your mental attention. That way, your mind wanders as you reflect or meditate. This will help you generate new ideas and insights.
JOIN OUR PULSE COMMUNITY!
Recommended articles
Yellow Dot CEO, Olubukola Bolarinde to celebrate African heritage in solo art exhibition
Meet the African tribe that offers s*x to guests
7 best foods to eat for more breast milk
Why is it difficult for men to forgive when women cheat?
Why women lie about their virginity in relationships
3 easy ways you can make money on Instagram
5 money talks to have with your partner before your wedding day
5 signs you're consuming too much salt
5 reasons why you should avoid boat rides in Lagos