Recipe of the day: How to prepare tigernut muffins
Tigernut muffins are rich in iron and protein, which also serve as delicious snacks.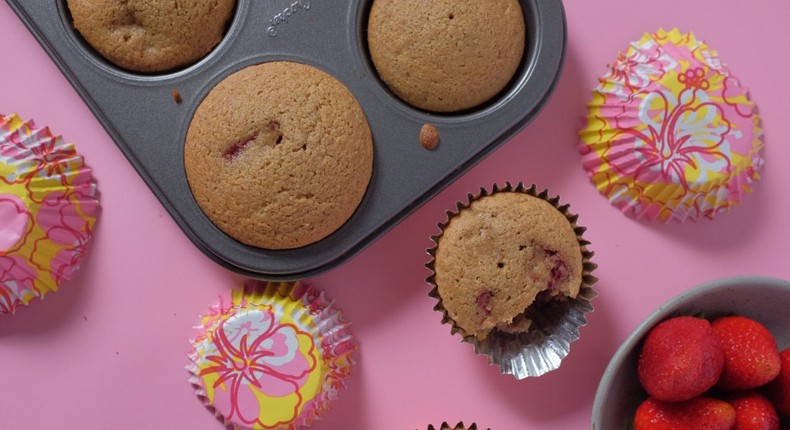 ingredients
1¼ cups of already grounded Tiger nut flour
½ cup of chopped Strawberries or any fruit of your preference
¼ cup of coconut milk
½ cup Sugar
1 teaspoon baking powder
2 eggs
Whisk your egg and coconut milk in a bowl and set aside
Add the other dry ingredients and mix till a slightly thick but runny batter is formed
Mix in your strawberries
Preheat oven to 375 F, grease the pan and pour in your mixture into your muffin pan.
Place in the oven to bake for 20 – 25 minutes.
This recipe first appeared on Afrolems.
JOIN OUR PULSE COMMUNITY!
Recommended articles
5 things to consider before matchmaking your friends with each other
Here are the reasons why you should reduce your bread consumption
4 things to expect when you date a broke guy
Why do single women find married men attractive for relationships?
If you suffer from ulcers, here's the life-saving painkiller information you need to know
G-strings: Here are 3 surprising risks of wearing them regularly
5 ways to deal with mental health problems caused by poverty and unemployment
5 things you need to know about Monkeypox
MIXTA FLEX – Home ownership through Mortgage