Recipe of the day: How to prepare fish-stuffed akara
Here's how to make Akara with a twist for breakfast, lunch and dinner.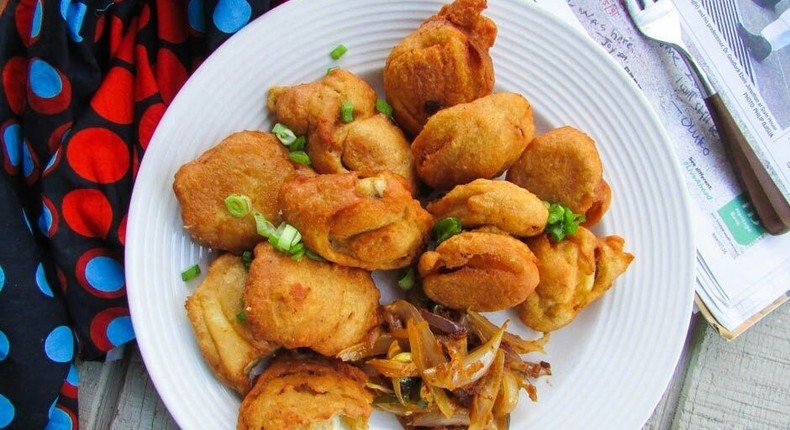 ingredients
3/4 cup Beans Flour
1 Large Egg
1 White Fish Fillet
A handful of Chopped Onions
1 Seasoning Cube
1 teaspoon of black pepper
1 teaspoon of chilli powder
1/2 cup of water
Recipe category
Recipe cuisine
Cooking method
Recipe Yield
Instructions
Wash your fish and cut into small squares, season with half a seasoning cube and black pepper and set aside.
In a bowl, mix the beans flour, onions, chilli powder, egg, half a seasoning cube and water till a batter is formed that is between runny and thick.
Heat up your oil for deep frying.
Place your fish squares in the mix and with a spoon scoop the fish with a bit of the mixture and deep fry for 3-5 minutes on medium heat till brown.
Serve hot with a spicy sauce.
This recipe first appeared on Afrolems.com.
JOIN OUR PULSE COMMUNITY!
Recommended articles
5 things to consider before matchmaking your friends with each other
Here are the reasons why you should reduce your bread consumption
4 things to expect when you date a broke guy
Why do single women find married men attractive for relationships?
If you suffer from ulcers, here's the life-saving painkiller information you need to know
G-strings: Here are 3 surprising risks of wearing them regularly
5 ways to deal with mental health problems caused by poverty and unemployment
5 things you need to know about Monkeypox
MIXTA FLEX – Home ownership through Mortgage