How to make banana berry smoothie
The banana berry smoothie is twice the delight as it is a great source of energy amongst other nutrients.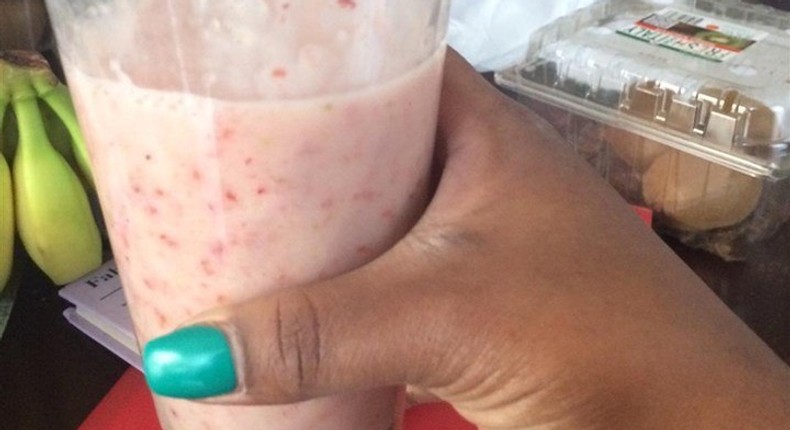 We've said time and again that smoothies make the perfect drink as they're healthy and filling.
1 cup milk
1 banana
3 large strawberries
1 tablespoon vanilla yogurt
1 teaspoon honey
- In a blender, combine milk, banana, strawberries, yogurt and honey. Blend until smooth. Pour into glass and serve.
JOIN OUR PULSE COMMUNITY!
Recommended articles
Paternity lawsuit reveals Tristan Thompson expecting 3rd child
Funniest reactions to RCCG's online dating website
We Outside: Detty December concerts to attend in Lagos
6 Secrets to having a beautiful Long distance relationship
Why Make up sex is the best
Are you in a relationship or Situationship?
Ways generosity can improve your health
Try these exercises to improve your balance
10 young Nigerians talk about how parents, social media affect their mental health