10 hacks your kitchen and food will be really grateful for
If you've been battling smelly kitchen pipes and sink, then you should save very small left over lemon bits and shove them down the sink.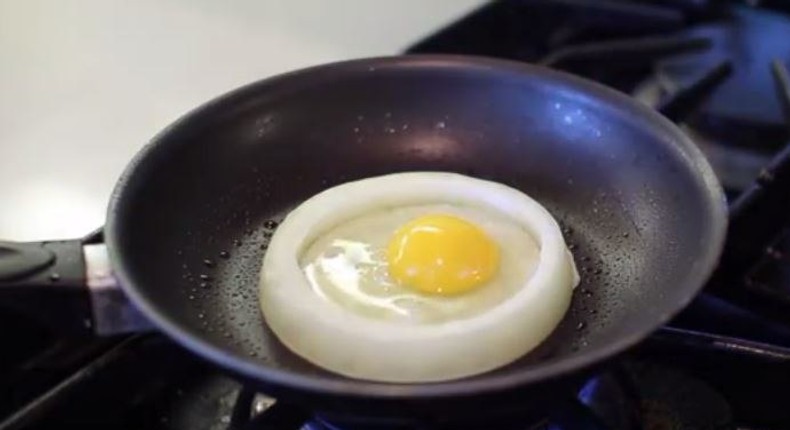 We can never tire offood hacks, they're time saving, enlightening and just all round make life in the kitchen much easier.
This will not only leave your kitchen smelling fresh but also fight off every unwarranted bacteria.
Mangoes are very much in season which is why we're doubly excited about this food hack that shows the perfect way to cut them up.
Simply cut out the outer skin on both sides (length-wise), and then slide what's left through a cup to easily get out the seed.
Also, if you'd like a perfectly fried sunny-side up egg, simply cut out a large onion ring, place it in the middle of your frying pan and crack your egg in its centre.
In no time, you'll have a perfectly rounded sunny-side up egg.
Youtube vlogger, Claudia Sulewski shares more tips.
JOIN OUR PULSE COMMUNITY!
Recommended articles
Independence Day: 15 photos of Nigerians celebrating Independence day in 1960
Pictures celebs posted for Nigeria's independence
Five things to consider when you plan to japa
A brief walk into the history, belief and economy of Annang people
5 problematic beauty standards created by celebrities and influencers
Drunk at a party? Here's how to feel better
Why the increased number of children watching porn is troubling
How Gold trade of 700- 1600AD enriched West Africa
3 reasons a woman's clitoris might disappear
Get our Top Stories delivered to your inbox