Creative artist's work heads to Grammy museum
Creative artist, Laolu Senbanjo, first came on our radar after Nike partnered with him on making clothing pieces, then came the gig for Beyonce's Lemonade and now his work is headed to the Grammy museum.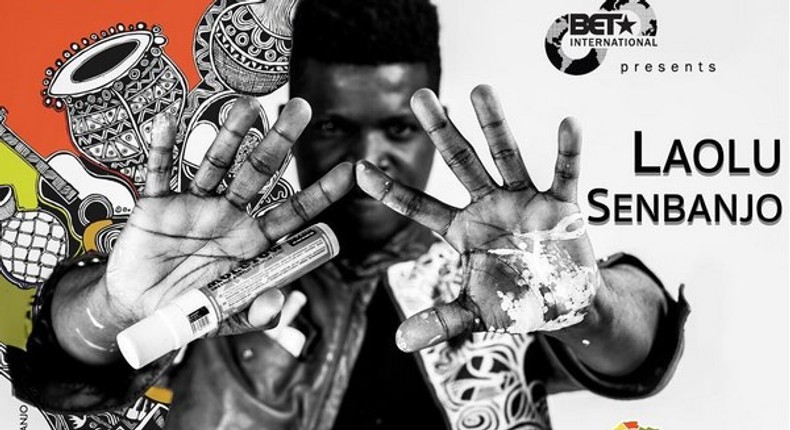 Senbanjohas a lot going on for his this week, as Beyoncé finally released her first video from the visual-album on YouTube on Wednesday, which reveals Senbanjo's "Sacred Art of the Ori," and on Friday, June 24th, the Grammy Museum, in partnership with BET International, celebrated his work in their "Sounds of Africa" exhibition in Los Angeles.
The exhibit will appear through Fall of 2016. According to Ava Hall, Vice President of BET International Programming and Brand Advancement, "We are beyond excited about this tribute to legendary, traditional and contemporary African music artists."
Senbanjo, took to his Instagram account, saying, "The only thing better than winning a Grammy is having your art in their museum."
For Senbanjo, everything, including the human body is his canvas. Although, we were led to believe that Nike was the Nigerian artist's first largest platform to feature his work but Beyoncé'sLemonade actually came first.
According to Senbanjo, "Beyoncé actually happened before Nike. I couldn't talk about it at all." He'd been "walking out and about with this big secret and this big smile on his face."
JOIN OUR PULSE COMMUNITY!
Recommended articles
5 healthy Nigerian swallows you should try
See the Korean wedding tradition where the groom's feet is tied and flogged
Moët & Chandon heralds the festive season with a sparkling effervescence celebration
3 common ways people cheat in relationships excluding s*x
S*x Education: 5 things to know about consent before s*x
For pregnant women: 5 reasons you should not run away from s*x
3 taboos in Opobo land
Here's the last chance to be #InfinixHypeKing on #TurnUpFridayWithInfinix
How to get your crush without shooting your shot