Africans to get $5K for best recipe
The Jollof Rice conversation hits a new height with the introduction of an African cooking competition tagged African Jollof Rice Challenge.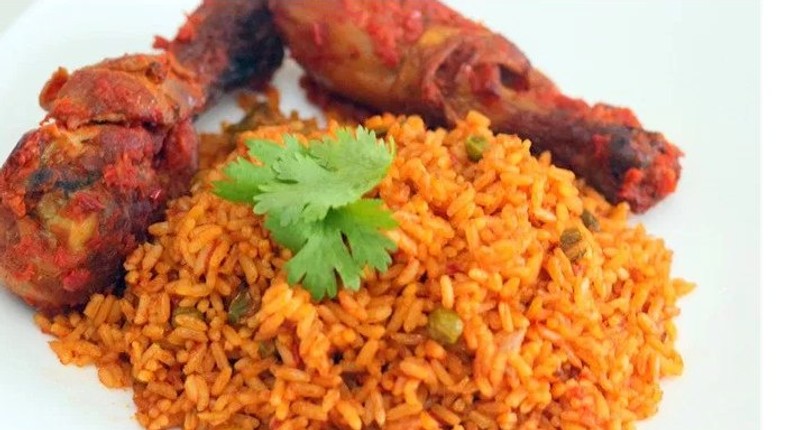 The African country with the best recipe of popular cuisine,
The cuisine conversation hits a new height as the African Jollof Rice Challenge made its debut on the lifestyle and entertainment television network.
The Jollof Rice challenge is a taste tour and cooking contest that seeks to discover the country that has the best Jollof Rice in Africa.
According to Felix King, an Executive Producer of Btv, the argument on which country has the best Jollof Rice in Nigeria inspired social network and street conversations across Africa, especially among the West African Countries, where Jollof Rice is most popular.
King said, "There is no official position yet on which country has the best Jollof rice in Africa, hence, theBtv desire to unravel the mystery through this contest. None of the perspectives has proved convincing, despite Nigeria's strong claims to the African cuisine. The different viewpoints on the streets have only generated more controversies and continuous placement of different points to back up individual claims."
The challenge is expected to kick off with an online recipe contest, where the best contestants will be selected for the live screening and then the Grand Finale.
Lending voice to the Jollof Rice challenge is Big Brother Naija Housemate, Uriel, who has said the delicacy gives her comfort when all other things don't work.
"For me, my Jollof Rice story is totally different. I grew up finding comfort in the delicacy, I mean when I have a bad day and things don't work out, just get me a plate of well cooked Jollof rice and I'm comforted," Uriel said.
In recent times, Nigeria and Ghana has laid major claims to the origin and ownership of Jollof, but some historians traced its origin to Senegambia,which was ruled by the Jolof Empire. This argument about the origin of Jollof Rice has become a culturally sensitive issue between Nigerians and Ghanaians.
Whatever the arguments are, Jollof rice is one of the most common dishes in West Africa consumed throughout the region including Senegal, Gambia, Nigeria, Sierra Leone, Liberia, Togo, Cameroon, Mali, and Ghana.
There are several regional variations in the name and ingredients.
According to Wikipedia, the name Jollof rice is derived from the name of the Wolof people now called theibou dienn or benachin.
In French-speaking areas, it is called riz au gras. Despite the variations, the dish is "mutually intelligible" across the region and has spread so wide to become the best-known African dish outside the continent.
Beyond entertainment and food values, the African Jollof Rice Challenge strive to serve as a veritable platform to promote tourism, cultural exchange among African countries and overall economic growth.
JOIN OUR PULSE COMMUNITY!
Recommended articles
Loneliness may be due to mental health condition - 9mobile Health Talk Series reveals
Why Lagos restaurants are ridiculously overpriced
Avocado: The health benefits of this fruit are priceless
Africa Day 2022 addresses nutrition and food security
5 alternatives for women who hate wearing bras
Khalil Halilu - The industrialist creating a foundation for Nigerian entrepreneurs to thrive and compete globally
Bisi Is The Boss: The book every child needs to have on personal safety, body ownership and boundaries
3 reasons why s*xting is needed in your relationship
7 things every woman wants to hear during s*x