Governor Ifeanyi Okowa to open celebration in Lagos
The Isoko tribe is the third largest ethnic group in Delta State and their culture will be on display at this festival.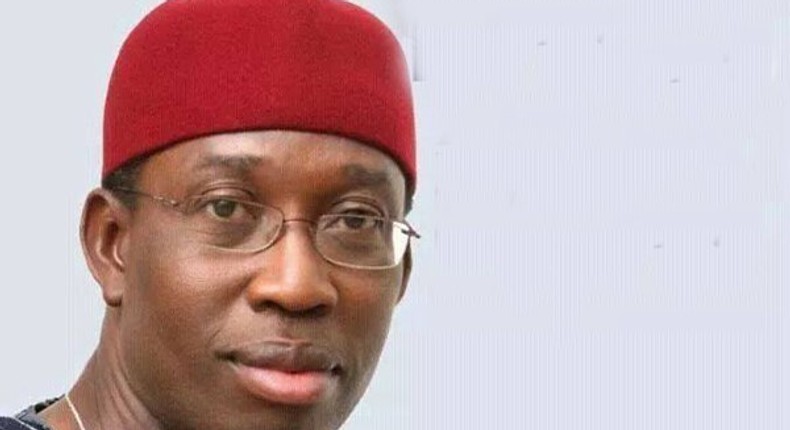 The festival will bring together members of the Isoko nation as they celebrate their cultural heritage.
The 2016 Isoko Day will be celebrated on November 5, 2016 at the National Stadium, Surulere, Lagos.
The festival will see a display of Isoko songs, dress, food, proverbs, cultural dance, among other forms of entertainment.
The theme of the cultural festival is  'The Niger-Delta Restiveness and the Way forward'.
The festival is organised by the Isoko Development Union (IDU), Lagos. The special guest of honour at the event is His Excellency, Senator Ifeanyi Okowa, Delta State governor.
The chairman of the day is Mr Zebulon Ikokide.
The lead paper will be delivered by Professor Sam Aghalino of University of Ilorin while other papers will be presented by Isoko people.
The president of the IDU, Lagos branch, Comrade Frank Alordiah said that asides the cultural festival, the event will be an avenue to address the issues the 19 clans that make up Isoko are facing.
Some of these issues are key developmental challenges in Delta State as well as strengthening the existing relationship among Isoko people both home and abroad.
They will also address the neglect of Isoko lands as an oil producing nation. he said "Oil and gas is produced in Isoko, but like other oil producing regions of the south, the impact has been negative and the people must wake up to the reality that we have not seen any evidence to show that government at all levels has any plan to develop the area or empower them, particularly the youths, economically."
The Vice President of IDU Lagos who is also the Chairman of the organizing committee of Isoko Day, Chief Steve Ageh, says that the purpose of the celebration is to showcase the beautiful culture and tradition of the Isoko people.
JOIN OUR PULSE COMMUNITY!
Recommended articles
Bisi Is The Boss: The book every child needs to have on personal safety, body ownership and boundaries
3 reasons why s*xting is needed in your relationship
7 things every woman wants to hear during s*x
5 ways to relieve a stomach ulcer at home using natural remedies
3 home remedies for tooth decay and cavities
These 5 aso-ebi styles are trending
Why South Korea is the plastic surgery capital of the world
Burger King Nigeria is bringing the real Burger Week Experience with delicious deals starting NOW!
Balenciaga's new collection: Bizarre social experiment or marketing genius?