How to make tiger nuts milk
Tiger nuts have numerous health benefits, and you can maximize them by making a drink out of the hard nuts.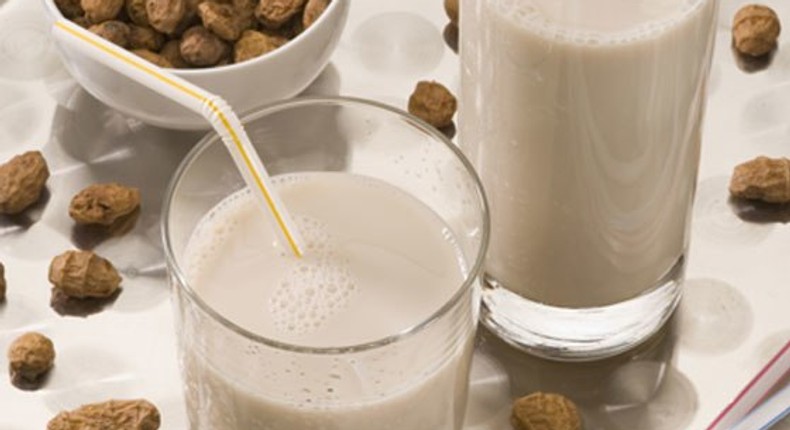 Tiger nuts, locally referred to as ofio are more common in the northern part if Nigeria.
Tiger nuts milk is very nutritious and can even be used as a substitute for milk.
Here is how to make it at home:
What you need:
- Tiger nuts (in whatever quantity you want)
- Coconut and dates (optional)
How to:
1. If you are using dried tiger nuts, soak in water for a day to thoroughly soften and hydrate the nuts.
2. Rinse the nuts and place in a blender.
3. Add the ginger (if you're using coconuts and dates, add them too)
4. Add water and blend thoroughly.
5. Strain out the milk through a tight sieve.
6. Add sugar to taste (if you want).
6. Chill, serve or store as desired!
JOIN OUR PULSE COMMUNITY!
Recommended articles
Avocado: The health benefits of this fruit are priceless
Africa Day 2022 addresses nutrition and food security
5 alternatives for women who hate wearing bras
Khalil Halilu - The industrialist creating a foundation for Nigerian entrepreneurs to thrive and compete globally
Bisi Is The Boss: The book every child needs to have on personal safety, body ownership and boundaries
3 reasons why s*xting is needed in your relationship
7 things every woman wants to hear during s*x
5 ways to relieve a stomach ulcer at home using natural remedies
3 home remedies for tooth decay and cavities