Here's why the Japanese government wants more young people to drink alcohol
In an interesting reversal of trends, Japan is asking its young people to drink more alcohol.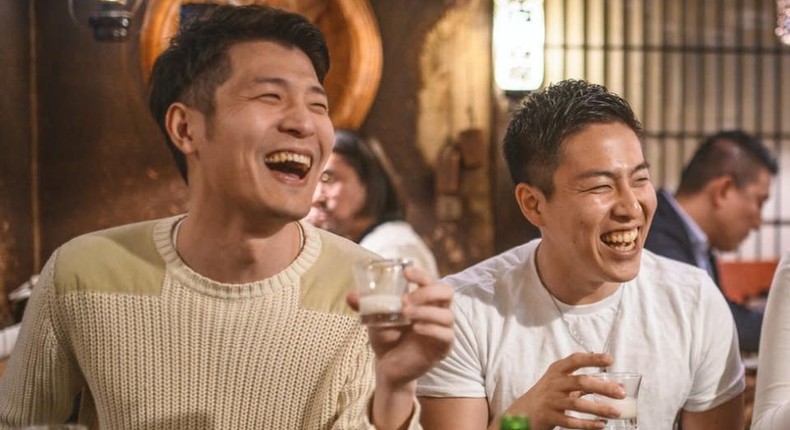 Japan wants more of its young people to drink alcohol because it has been discovered that less alcohol is consumed by the younger generation than their parents especially since the Covid-19 pandemic.
Why is this important?
The lack of consumption of alcohol has reduced the revenue gotten from alcoholic beverages.
To generate more revenue, Japan's national tax agency intervened and held a national competition.
The "Sake Viva!" initiative asks young people to come up with strategies and ideas to make drinking more appealing to the younger generation. The contest is for those aged 20-39 years.
The National Tax Agency website says, "The domestic alcoholic beverage market is shrinking due to demographic changes such as the declining birthrate and ageing population, and lifestyle changes due to the impact of COVID-19,"
"In this project, by asking young people to propose their business plans, we will appeal to young people for the development and promotion of Japanese alcoholic beverages, and at the same time, we will revitalize the industry by announcing excellent plans."
JOIN OUR PULSE COMMUNITY!
Recommended articles
Best-dressed housemates at the last aso-ebi themed BBNaija Saturday night party
Best-dressed housemates at the last aso-ebi theme BBNaija Saturday night party
Independence Day: 15 photos of Nigerians celebrating Independence day in 1960
Pictures celebs posted for Nigeria's independence
Five things to consider when you plan to japa
A brief walk into the history, belief and economy of Annang people
5 problematic beauty standards created by celebrities and influencers
Drunk at a party? Here's how to feel better
Why the increased number of children watching porn is troubling
Get our Top Stories delivered to your inbox