Chocolate malt oatmeal smoothie
This rich and creamy oatmeal smoothie is your transport to a less complicated time, when drinking a chocolate malt for breakfast could be deemed sensible and met with enthusiasm.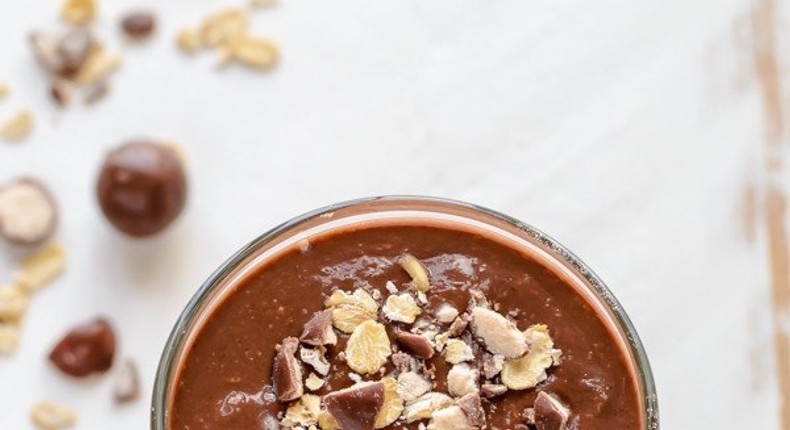 1 ripe medium banana, peeled and sliced
1/4 cup malted-milk powder, such as Ovaltine or Carnation
1 teaspoon vanilla extract
Combine milk, banana, malted-milk powder, brown sugar, vanilla and ice cubes in a blender; blend until smooth and frothy. Serve immediately.
JOIN OUR PULSE COMMUNITY!
Recommended articles
Let's take a minute to appreciate Bella Okagbue's finale outfit
Decagon celebrates 500+ graduates securing full-time developer roles globally
Here's why sleeping with your phone in bed can affect your health
Your marriage may be happier if you marry as a virgin, experts say
How UNWIND is financially empowering spa therapists
7 unusual driving laws from around the world
Balenciaga has taken creativity too far with its muddy fashion show in Paris
3 similarities between Igbo and Yoruba
Ladies! Here's one major reason guys suddenly stop showing interest in you after some time
Get our Top Stories delivered to your inbox