7 sparkling alternatives to a diet soda
We are always quick to reach for a soda, especially those that are emblazoned with that magic word, Diet!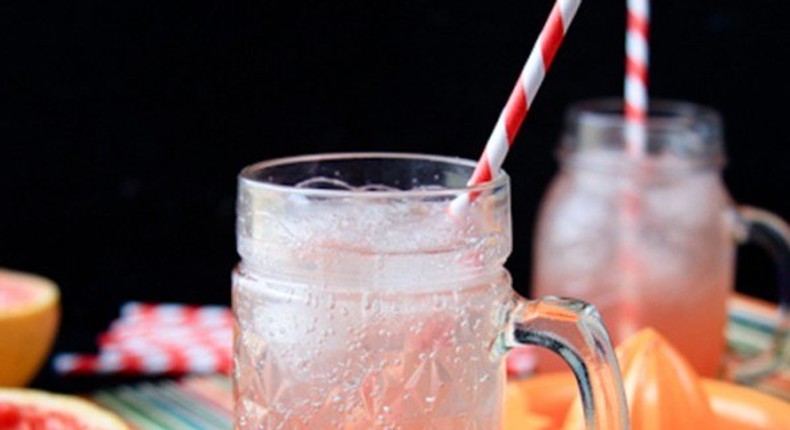 We have been raving about the disadvantages of a diet soda without giving you healthy supplements.
Well thats what this segment is all about anyways.
So here are 7 sparkling alternatives for your regular diet soda, for your taste buds and your waistline.
Forget guzzling down liters of high-fructose corn syrup-laced sodas!
This hydrating Simple Grapefruit Soda from the blog Back to Her Roots relies on a bit of seltzer, ice, and a few squeezes of pink grapefruit for that same bubbly effect.
It only takes five minutes to mix up, great for impressing last-minute guests.
Sparkling strawberry basil limeade
Anything with "sparkling" in the title is a solid pick when you're craving a swig of something thirst-quenching.
The strawberries and lime in this drink from the blog Half Baked Harvest give it a tart, spring-y taste, while the basil keeps it from feeling too zesty.
Plus, strawberries are full of good-for-you fiber.
White peach lavender soda
Pack this "soda" to bring along to all of your spring picnics and don't be afraid to experiment by swapping out the peaches for plums or nectarines.
A little carbonated water gives this Orange Mint Spritzer a refreshing effervescence and doesn't the soft orange hue remind you of a perfect spring sunset?
Pomegranate and ginger spritzer
The recipe for this Pomegranate and Ginger Spritzer looks divine.
Top if off with a splash of ice-cold mineral water to take this healthy drink to the next level.
If you didn't already know, ginger aids in digestion and stops bloating.
Sparkling raspberry lemonade
Like baseball and grilling, lemonade is a summertime staple.
With the addition of fresh raspberries and cold sparkling water from Cookie Monster Cooks, this twist on a tried-and-true classic is at once sweet, tart, and incredibly addicting.
You add celery to your morning green juice, so why not a summer soda? This recipe adds lemon, cane sugar, and soda water to the mix, and the result is perfectly light and refreshingly cool.
Don't toss that pulp after juicing your celery!
JOIN OUR PULSE COMMUNITY!
Recommended articles
Let's take a minute to appreciate Bella Okagbue's finale outfit
Decagon celebrates 500+ graduates securing full-time developer roles globally
Here's why sleeping with your phone in bed can affect your health
Your marriage may be happier if you marry as a virgin, experts say
How UNWIND is financially empowering spa therapists
7 unusual driving laws from around the world
Balenciaga has taken creativity too far with its muddy fashion show in Paris
3 similarities between Igbo and Yoruba
Ladies! Here's one major reason guys suddenly stop showing interest in you after some time
Get our Top Stories delivered to your inbox