How to make coffee milkshake
Coffee milkshake is a rich coffee flavoured creamy drink.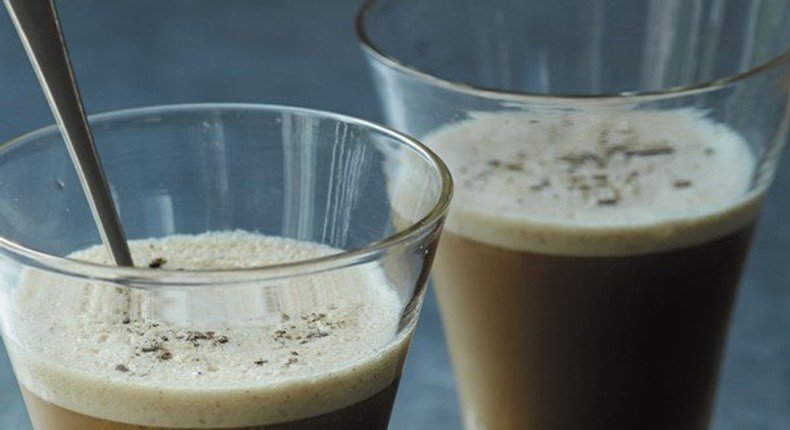 Coffee milkshake is a blended coffee treat.
This simple DIY recipe is more like cappuccino made by combining a rich, flavourful coffee with creamy scoops of vanilla ice cream, topped off with sweet chocolate syrup.
2. 4 giant scoops vanilla ice cream
3. 1 tablespoon chocolate syrup
6. 2 teaspoons white sugar (optional)
7. 1/2 cup milk (optional)
1. Put the coffee, vanilla cream, chocolate syrup, sugar and milk into a blender and blend till it's smooth.
2. Pour into a cup and top with whipped cream.
JOIN OUR PULSE COMMUNITY!
Recommended articles
Do you have Gamophobia?
7 Reasons why your partner may lose interest in you?
Pulse First Love: "He said it's never too late to be served breakfast"
What exactly does a side chick do better than a main chick?
Fun ways to celebrate Christmas this year
Is living together before marriage good or bad?
See the countries where Nigerian Languages can actually come in handy
Want to japa in 2022? These 3 travel tips will guide you!
Why girls of the Mursi tribe must remove their teeth and stretch their lips before they marry