Check out this non-alcoholic punch that is perfect for Drivers
A refreshing and healthy punch that's alcohol-free – perfect for the designated drivers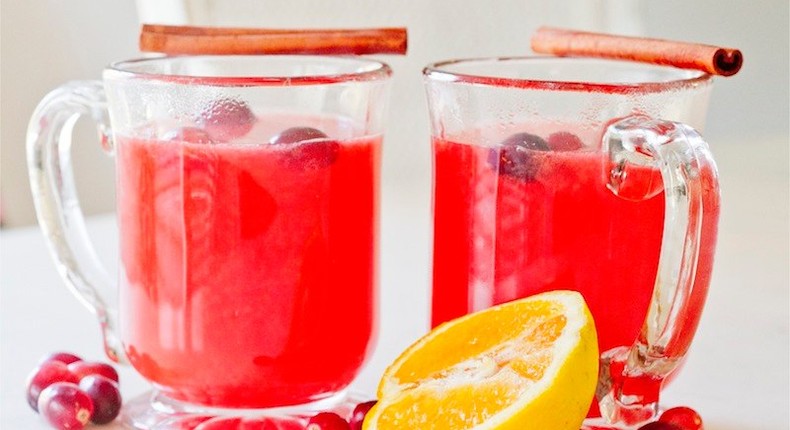 100ml/3½fl oz cranberry juice
500ml blood orange juice (Sanguinello)
600ml Appletise, sparkling apple juice drink
Put the cranberries into a medium size, rigid freezer container, cover with water (by about 2.5cm), freeze untilsolid.
Mix the cranberry juice in a large jug (about 1.5 litre) with the orange and lime juices.
To serve, smash the sheet of frozen cranberries into shards and put in the bottom of eight highball glasses.Put a wedge of lime and orange and a mint sprig in each glass, then pour in the mixed fruit juices and top up with Appletise.
JOIN OUR PULSE COMMUNITY!
Recommended articles
Yellow Dot CEO, Olubukola Bolarinde to celebrate African heritage in solo art exhibition
Meet the African tribe that offers s*x to guests
7 best foods to eat for more breast milk
Why is it difficult for men to forgive when women cheat?
Why women lie about their virginity in relationships
3 easy ways you can make money on Instagram
5 money talks to have with your partner before your wedding day
5 signs you're consuming too much salt
5 reasons why you should avoid boat rides in Lagos