Lufthansa airline launches internet connectivity aboard flights
Lufthansa airline has launched internet connectivity on short and medium haul flights, including flights to Nigeria.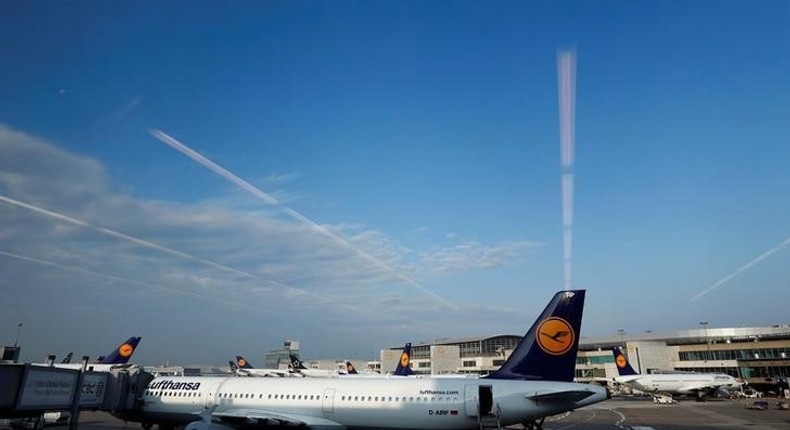 From October 2016, the first short and medium haul aircraft will take off with broadband internet aboard.
Lufthansa's entire family fleet is expected to have the innovative technology installed by the middle of 2018.
In June, the first aircraft was equipped with the technology and in coming weeks, the onboard system will be tested for both functionality and stability.
It is likely that Lufthansa passengers be able to use the new internet service from October. Other airlines in the Lufthansa Group will follow later.
This innovative service based on the latest broadband satellite technology (Ka-band)  that offers seamless, reliable coverage is from is from Lufthansa and its technology partner Inmarsat.
The service will be provided through Inmarsat's Global Xpress network.
Passengers will be opportuned to access the internet on their mobile devices via Wi-Fi. Not only will they be allowed basic use of the internet such as email, they will be allowed more sophisticated applications such as video streaming.
Lufthansa Technik, with many years of experience in the aircraft modification sector, is responsible for installing all systems and components as well as for the works required to comply with aeronautical and statutory regulations.
Lufthansa Systems and Lufthansa Technik have established a long-term partnership with global satellite operator Inmarsat in order to offer a modern, multifunctional onboard IT platform with broadband internet access to the market.
JOIN OUR PULSE COMMUNITY!
Recommended articles
What kind of parents are millennials? 5 ways they differ from their own parents
This week's best celebrity pictures on Instagram
Orijin launches 'Deeply Rooted' campaign championing transformative power of Naija roots
5 things adults miss about Children's Day
5 African countries where snow falls
Amstel Malta shines spotlight on digital content creators at AMVCA 9
How to find love when you leave Nigeria
Indomie adds flavour to the AMVCAs 2023: Lights, Camera.. Flavors!
SupaKomando electrifies 9th edition of AMVCAs!
Nigerian student breaks Guinness World Record for most skips on one foot in 30 seconds
Join the Meisters Expression Concert live in Ibadan for epic music, epic vibes
Why do people orgasm and feel horny in the gym?