Lufthansa airline launches internet connectivity aboard flights
Lufthansa airline has launched internet connectivity on short and medium haul flights, including flights to Nigeria.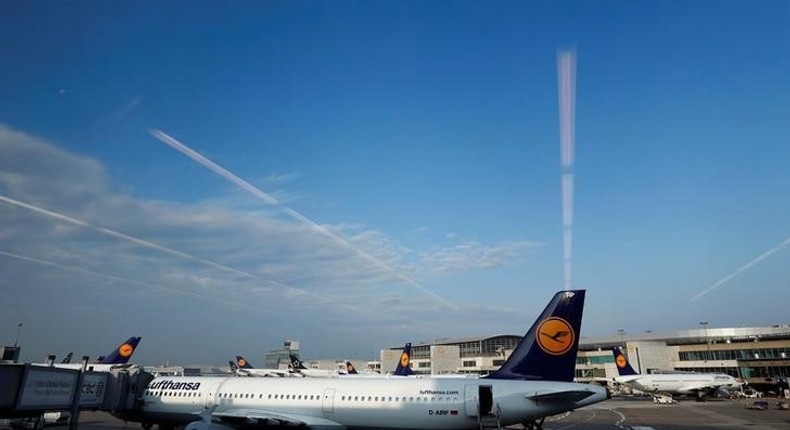 From October 2016, the first short and medium haul aircraft will take off with broadband internet aboard.
Lufthansa's entire family fleet is expected to have the innovative technology installed by the middle of 2018.
In June, the first aircraft was equipped with the technology and in coming weeks, the onboard system will be tested for both functionality and stability.
It is likely that Lufthansa passengers be able to use the new internet service from October. Other airlines in the Lufthansa Group will follow later.
This innovative service based on the latest broadband satellite technology (Ka-band)  that offers seamless, reliable coverage is from is from Lufthansa and its technology partner Inmarsat.
The service will be provided through Inmarsat's Global Xpress network.
Passengers will be opportuned to access the internet on their mobile devices via Wi-Fi. Not only will they be allowed basic use of the internet such as email, they will be allowed more sophisticated applications such as video streaming.
Lufthansa Technik, with many years of experience in the aircraft modification sector, is responsible for installing all systems and components as well as for the works required to comply with aeronautical and statutory regulations.
Lufthansa Systems and Lufthansa Technik have established a long-term partnership with global satellite operator Inmarsat in order to offer a modern, multifunctional onboard IT platform with broadband internet access to the market.
JOIN OUR PULSE COMMUNITY!
Recommended articles
Here's how to re-balance your vag*na's pH levels and keep it healthy
Natural foods to help you last longer in bed
7 reasons why you should avoid skipping meals
What to do when someone says they want s*x without commitment
OPPO Reno7: The portrait expert powered by cutting-edge hardware and artificial intelligence
9 dangers of being addicted that is taking a toll on your life
5 common types of skin diseases
5 surprising facts about obesity
5 foods that can help boost your mood