Comedienne/ TV girl releases promo photos
Pretty comedienne, TV girl and MC Wofai Fada has unveiled new photos, looking all sorts of gorgeous. Check on the images...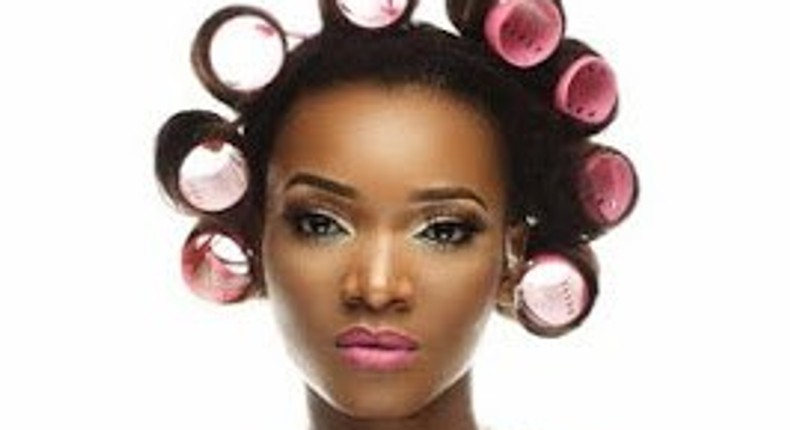 Wofai (also Wofai Fada) has unveiled new photos looking good in stylish  pieces for the themed photoshoot.
The comedienne/TV host/MC/actress wore a glowing makeup look switching between nude, vampy, lush and pink lips she had soft smokey eye look with defined brows while accessorizing the looks with 'pretty things'.
In an image she chose a gold petal headband as detail over a teal feathered/fringe piece rocking cocktail rings. In another she chose floral print look over embellished flared pants complete with a floral headband showing off skin in a low cut black top.
She chose a black blazer, top and beret going full on gothic in another image while serving a fierce pose. In another she had her hair in bold big rollers wearing a floral slip dress looking pretty while she reclined in her seat  in a body suit wearing statement neckpiece  and black heels in yet another.
The social media sensation looked good! Take a look at the photos above.
JOIN OUR PULSE COMMUNITY!
Recommended articles
Amid inflation, high cost of foodstuff; Altmall offers installment payment for ram purchase ahead of Eid
#PulseElection2023: 7 ongoing lifestyle horrors that'll make you get your PVC ASAP
Why crocs are suddenly popular
5 things people don't consider as cheating but actually is
Here are the 5 common breast myths you need to know now
Dear men, here's how to wash your genitals
7 weird things men find attractive in women
Here are 5 reasons why your ex is still reaching out to you
Why you should sleep with the lights off