Oops! Victoria's Secret officially cancels its 2019 fashion show
The 2019 edition of Victoria's Secret has been canceled for better branding and marketing strategies.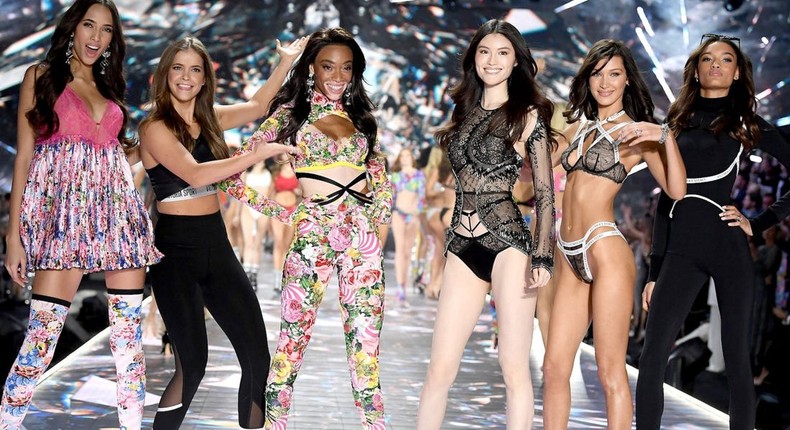 On Thursday, November 21, The parent company executives, L Brands decided not to go forward with the show.
The fashion show, which was launched in 1995 was once a major pop culture event, drawing millions of viewers each year. It had its lowest ratings ever last year, and also drew criticism on the gender focus, outdated style and its lack of diversity.
The Chief Financial Officer, Stuart Burgdoerfer said in an interview,
"We think it's important to evolve the marketing of Victoria's Secret. It was a very important part of the brand-building of this business and was an important aspect of the brand and a remarkable marketing achievement."
Glamour
It was first speculated in May that Victoria's Secret could be canceling its famous runway extravaganza.
In 2018, Victoria's Secret made an effort to expand diversity on the runway by casting 19 models of color, including Winnie Harlow, the first model with vitiligo, to walk in the show.
JOIN OUR PULSE COMMUNITY!
Recommended articles
Bisi Is The Boss: The book every child needs to have on personal safety, body ownership and boundaries
3 reasons why s*xting is needed in your relationship
7 things every woman wants to hear during s*x
5 ways to relieve a stomach ulcer at home using natural remedies
3 home remedies for tooth decay and cavities
These 5 aso-ebi styles are trending
Why South Korea is the plastic surgery capital of the world
Burger King Nigeria is bringing the real Burger Week Experience with delicious deals starting NOW!
Balenciaga's new collection: Bizarre social experiment or marketing genius?