Style Guide: How to wear your boyfriend's jeans
Style Guide is a series on how to style accessories and clothes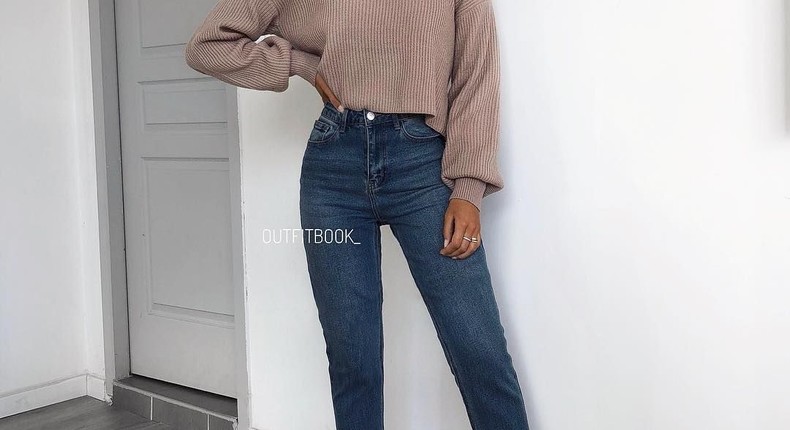 It isn't only hoodies and shirts you can take from your boyfriends, his jeans are also up for grabs
LIFE HACK: You can use the jeans of any man in your life for this. Just slim fit the waist. And that is it.
Boyfriends trousers are loose-fitting jeans, mostly ripped and fabulous.
The great thing about it is that you can always switch it up, from casual to corporate.
Ways to style your boyfriend trousers
With a crop top and sneakers.
This is an everyday look. You can wear it if you are going to the supermarket or to see a movie.
With a T-shirt or shirt
This is still a casual way to wear this outfit, you can wear a classic white shirt, a big shirt and tie it at the front or a fitted top.
Pulse Nigeria
Pulse Nigeria
With a turtle neck
Pulse Nigeria
A turtle neck is a way to switch it up into a more serious-looking attire.
Jacket and stilettos
Pulse Nigeria
This is another to spice up this outfit and look more corporate
Which way would you be styling yours?
JOIN OUR PULSE COMMUNITY!
Recommended articles
The Library: Redefining nightlife in Lagos
5 simple tips for finding love while travelling
Fashion Police: Here's what we think about Chioma Good Hair's birthday shoot
5 s*x positions that guarantees orgasms
Here are 5 things you must do immediately after you have s*x
Can having a lot of s*x loosen the vagina? Here are all the myths and facts
The history of the Ojuelegba area in Lagos
Ladies: Here are 4 reasons why garden eggs should be added to your diet
How belly buttons can cause body odour