5 quirky Nigerian brands for the fashion forward woman
These brands are underrated because only few people can actually pull off their creations making unique statements....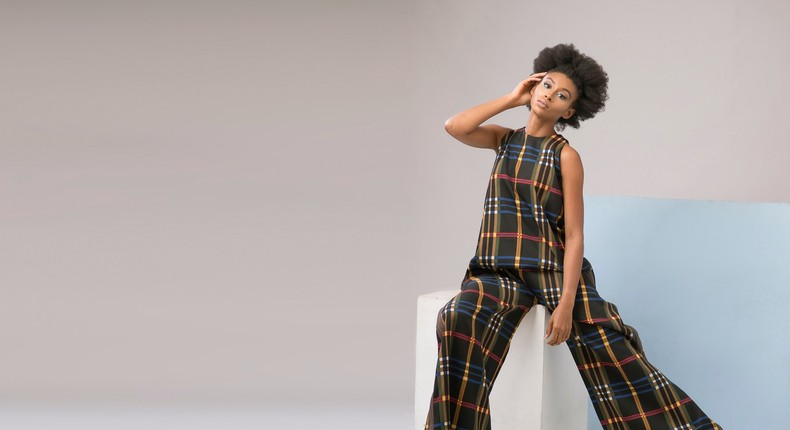 There are quirky and unique
From Fia Factory to Lady Maker, Gozel Green, Nkwo, Isi Brown and more, these Nigerian brands produce great quality pieces with some quirks and intense details and always telling a story from start to finish- in most cases from the inception/creation of the brand - that reflects in their final creation.
Some of these brands are almost understated/underrated because only few people can actually pull off the pieces or even understand the creations making unique statements, disrupting the status quo while leaving muses stylish and daring.
Some have had breakthrough stories globally, gotten rave reviews shown across major runways though a little less popular locally they have their own muses and dedicated clientele, they've managed to stay making a name, creating pieces that can compete with other global brands.
Found in 2010 by Enugu born twin sisters, Sylvia Enekwe and Olivia Jude-Okoji, the fast rising womenswear brand is known for unconventional and eccentric styles and out of the world silhouettes that stand their pieces apart.
The ability to tell a story through their colours, textures, detailed lines and a rustic cultural history behind each piece, Gozel Green is one brand to get to know. The brand who was recently at New York Fashion Week has a dedicated number of stylish muse who've been sported in their designs including Chimamanda Ngozi Adichie, Michelle Dede, Fade Ogunro, Eku Edewor, Toke Makinwa, Beverly Naya and more.
Gozel Green was tapped as one of the GTBank Lagos Fashion and Design Week 2014 Fashion Focus finalists which was a turning point for the brand.
Designs like tiny scarfs, alluring combinations of strong yet soft eccentric silhouettes, bold hues and stories of poetry, folktales etc not taking away chic and effortless from their pieces are their signature.
A favourite of Chimamanda Adichie, Ezinne Chinkata, Funke Bucknor amongst others, Fia Factory is known for quirky dramatic styles with flattering fit in the most unconventional way on pieces.
The details on their creation are unexpected and boldly stand apart from the others. From playful, unconventional, fashion forward and a bit of chic meets timeless unique, Fia Factory is one daring fashion lover should own key pieces from.
A lot of their pieces including the 'Bag shift dress' (with a bag attached to the piece!), the shirt dresses and apron dresses are some of their bestsellers.
Launched in 2015, the Ladymaker is a Nigerian brand that caters to the modern Nigerian woman. With ladymaker creative styles are done in African prints with unexpected details.
Though emerging, The Ladymaker's ready-to-wear and made-to-measure pieces are classics that a stylish woman should own.
Nkwo is disruptive- good distruptive! Described as "African Commes des Garcon" by Vanity Fair Italia, the brand leads African renaissance as the brand tries to promote Africa positively with her designs.
The brand makes a show of Africa's history, culture and traditions as seen on the 'retro-wrap'; dress with a single piece of fabric draped, wrapped or tied around the body to form a look. The brand's line was the first African print collection sold on ASOS.com!
Dense fits, sultry, bold with a bit of edge and African-ness to it best defines Isi Brown who does the body of the African woman good with the flattering fits the pieces come in.
The brand take on Adire/Batik and more to push out modern styles that works for every woman.
JOIN OUR PULSE COMMUNITY!
Recommended articles
Style Guide: Hats off to this new trend we keep seeing
Amadioha vs Sango: A brief history of the Nigerian gods of thunder
10 strange sexual traditions around the world that will scare you
Facts, stats that show that women cheat more than men
5 ways you can make money from your kitchen
Can your friends-with-benefits situation ever lead to a serious relationship?
5 ways people react to the news of their favourite celebrity couple splitting up
Why married couples stop having sex
3 reasons why you should apply lime juice on your face