Beauty Inspiration: Nengi Hampson's 5 most recreatable pictures
Nengi Hampson's photoshoots are top-notch and inspire many people to recreate.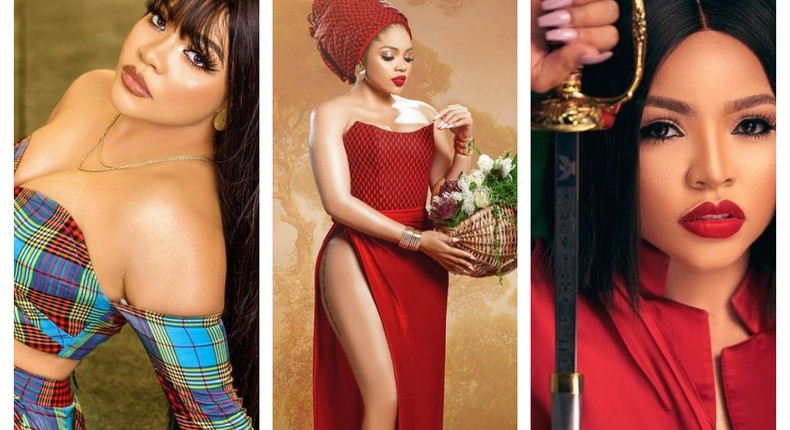 This year Nengi Hampson was named Pulse's fashion influencer of the year and we can see why.
Her photoshoots are creative enough to be recreated and the photographers deserve some credit too.
Here are the top five most re-creatable photoshoots by the BBNaija star:
1. Flower in hand pose
The turban, the Ankara, the background were on point. Smiles Fotographi took the picture and we love it.
2. Ankara delight
We love a good Ankara look and this brightly coloured Ankara and the net is one you can give to your neighbour down the street to recreate. Hopefully, she can help you recreate it. Photokulture took the picture.
3. Basketball Nengi
The outfit is fire! Holding that basketball like that is sultry. Sabie Gal was the photographer of the picture.
4. The colourful jacket
You will strut like a queen too if you had such a coat of many colours and the best thing about it is that it is easy to make. Sabie Gal took the picture.
5. The queen of Ninjas
This picture was taken by George Okoro. NengI wore a silk red gown from Style Temple and brandished her fanbase symbol.
Many of her looks can and has been recreated but, these are the top five.
JOIN OUR PULSE COMMUNITY!
Recommended articles
Ben Enwonwu's Ogolo gets valued at $105,000 at Artsplit's inaugural physical auction
Chaotic life of an HR: The unfolding drama (Ep.12)
If he does not do these 5 things for you, let him go
Here's why standing during s*x could lead to stroke - Experts explain
How to visit Rwanda on a budget
5 amazing things to do in Osogbo, Osun state
Problems of education in Nigeria and how to solve them
What you need to know about Type 2 diabetes
5 benefits of using moisturizers