5 fashion terms every fashionista should know - Episode 11
Everyone who identifies themselves as stylish or a fashion enthusiast, should know certain key fashion terms to hold their own in any conversation. Here are five fashion terms to know: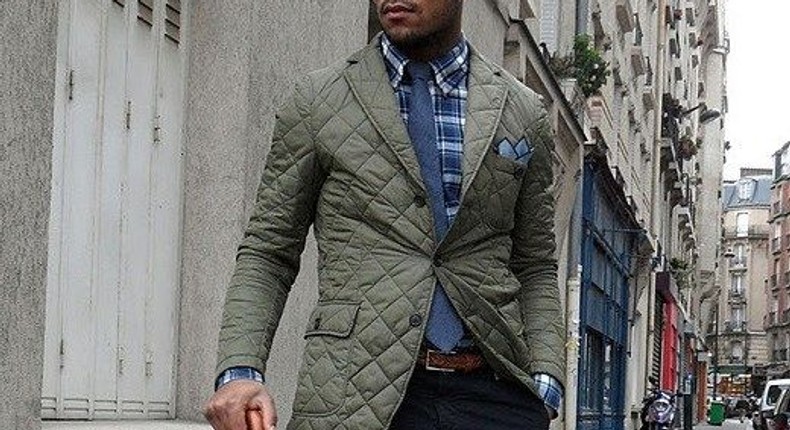 Everyone who identifies themselves as stylish or a
This is a combination of the words, metropolitan and heterosexual, which was meant to be a sarcastic label for the fussy type. However, it fast turned into a societal phrase for men who prioritize their appearance. The phrase was used for a new sub-culture of men who demonstrated traditional 'female' characteristics, such as love for shopping and personal grooming.
This is a daytime outfit that's going extinct, found mostly at weddings and races. The guidelines for morning dress vary depending on location and occasion. However, you should always follow all etiquettes at all times:
Black or grey morning coat.
Waistcoat often in the same colour.
Striped trousers (braces optional).
White turndown collar shirt.
Plain or patterned silk handkerchief, worn only ever as a sobering fold.
Well-polished shoes (though reserve patent for eveningwear).
And the infamous top to the tails, a hat. Similar to carpets and curtains, they should always match.
Others will go all the way with gloves in kid leather or buckskin, spats, a cane, pocket watch and boutonnière.
These are lifted surfaces, which project from a fabric; produced intently or naturally.
Usually napped fabric include flannel and saxony wool. The soft piles are made to give extra warmth and comfort in the garment.
Most sartorial men would opt for compass points in the direction of a notch lapel more, especially on two-button jackets. It can differentiated by a triangle cut where it joins the collar, is great for the office, bar and any restaurant of choice, but not for a black tie event.
This is black leather with a hard glossy surface finish. Seen mostly on shoes and clothing accessories. The leather derived its name from the U.S. Patent Office, because the leather's finish was once protected by patent.
JOIN OUR PULSE COMMUNITY!
Recommended articles
Style Guide: 5 ways grooms can make their suits and tuxedos less boring
The 3 P's every man should possess in a relationship
5 foods to avoid if you have stomach ulcer
Tiwa Savage stuns on the cover of Schick Magazine
5 teas to help you fall asleep and sleep better at night
Why women need to masturbate more
7 things every husband must do for his pregnant wife
Here's why you shouldn't drink water immediately after eating
How Fashion Week in Nigeria can get to the level of Paris Fashion Week
Get our Top Stories delivered to your inbox