Osuare infuses intricate tribal details into modern S/S'16 'Unbroken' collection
Nigeria based fashion brand Osuare releases chic details on an array of pretty pieces for Spring/Summer 2016 Collection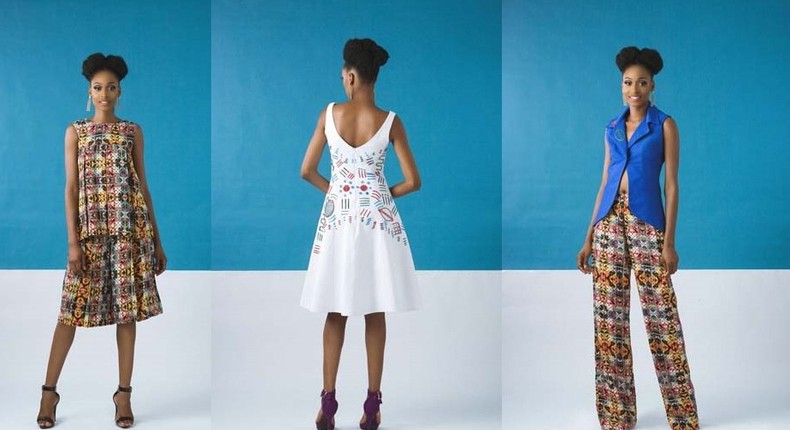 Osuare unveils a line of effortless chic pieces for new Spring/Summer 2016 collection titled 'Unbroken'.
The fast rising Nigeria based fashion brand shows off different looks making intricate statements with tribal accents on the different styles presented for a unique effect.
Offerings off the collection includes sheer embellished blouses paired with tribal print detailed skirts, form fitting midi dresses, skater dress, form fitting maxi dress and skirt, mini, wrap dresses, matching sets; in kimonos/jacket with matching pants, de-constructed blouses paired with matching pants, print top over matching culottes, halter tops and more.
The collection is clean, effortless and all things chic and feminine. Take a look above.
Photography- Emmanuel Oyeleke (@emmanueloyeleke)
Model– Millicent Odife-Martins (@millimocha)
Make up- NkemOsuagwu (@tkobeautyng)
Styling & Shoot Direction– Rhoda Ebun (@rhodaebun)
JOIN OUR PULSE COMMUNITY!
Recommended articles
7 ways celebrities can make fashion statements without eccentric outfits
CHI Limited set to hold 2nd annual Hollandia Dairy Day Celebration
5 things to know about law that says men must marry 2 or more wives
Here are 5 things no one tells you about sleeping with your bestie
All friends of Enioluwa are friends of Crocs
Here are questions to ask yourself before sleeping with a close friend
Do's and Don'ts: How should you wash your vagina?
Sperm- killers, here are 7 things that men need to watch out for
5 tips for planning the perfect baecation