Fashion styling duo discuss how they met, became a team
Celebrity fashion stylists, Jane Michael-Ekanem and Jekwu The Stylist are two of the biggest and brightest fashion influencers in nigeria. Pulse got to chat with about their journey.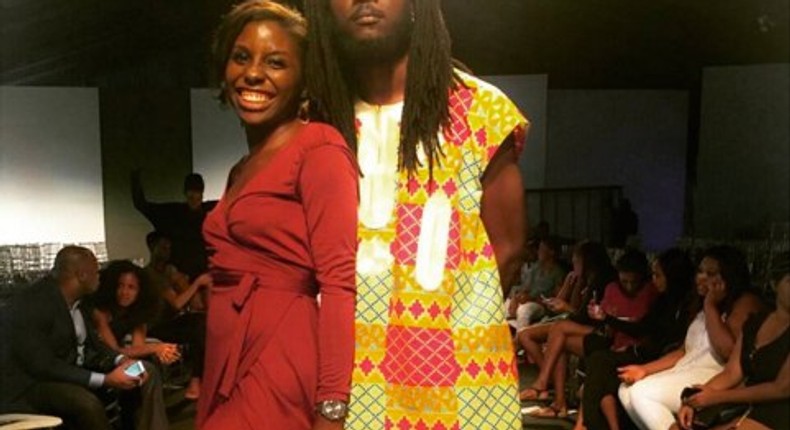 Celebrity fashion stylists, entrepreneurs and business partners,
This dynamic and unstoppable duo have been together for a really long time and they have come a long way from their days of earning peanuts to making a name fro themselves in the industry.
Recently, Jane Michael, who happens to be the stylist to the likes of musical powerhouse, Waje, was just featured on CNN African Voices while Jekwu The Stylist is at the forefront of male styling in the music industry, being the official stylist of superstar, Tuface Idibia.
In an exclusive interview with Pulse, they discuss how they met and decided to embark on this styling journey together:
According to Jekwu; "It's been a while...we met at the market...inside that Lagos Island market...she was shopping for stuff and the synergy was undeniable." Jane went on to add that before the synergy, she "disliked Jekwu because she thought he was a showoff...I couldn't stand him but over time when he started talking to me, I realize that he was a cool guy."
As far as why they decided to go into a partnership, they declared that they knew that they could work as a team and understood the essence of it. They also mentioned that it was about being at the right place at the right time.
Finally, they sighted clear boundaries as being helpful in sustaining the business, as each person knows what they should do, which helps them build themselves together. Jane styles the ladies while Jekwu deals with the men.
For the full scoop, watch the clip below and let us know what you think.
JOIN OUR PULSE COMMUNITY!
Recommended articles
5 ways to make your girlfriend miss you like crazy
Why I'm no longer talking to slim people about body positivity
5 ways to know if someone really loves you
The best 5 kinds of food to break your fast with
Soursop leaves supply health benefits you probably never thought of
How to prepare the perfect Semovita without lumps
5 reasons why some women have facial and body hair
Sex Education: 5 things to know about consent before sex
10 activities that will cheer you up instantly