The perfect guide to becoming highly sought after
Despite what the magazines or TV tell you, becoming a model transcends just being beautiful, slim or even tall! Modeling is about uniqueness, confidence, having a great posture and way more... read on.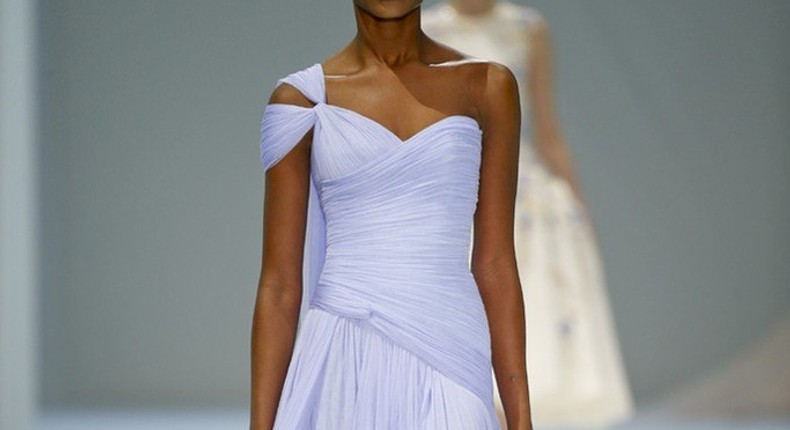 Despite what the magazines or TV tell you, modeling is about uniqueness, confidence, having a great posture. With understated elegance as well as a good attitude forming some of the other requirements that should be in place.
It's not uncommon these days to see plus size models on magazine covers or even on the runway so looks alone don't count.
A model is meant to promote, display or advertise. He/she is a visual aid as he/she represents something; a product or service at every point in time. A model poses for and as art to essentially display clothes, jewelry, shoes and the list goes on.
Interestingly in today's world slim, plus size, adults, children, people with disabilities and many more can become models, it all depends on what stands you out as models are prototypes representing an actual thing (here means product or services).
There are different types of modeling which are to be considered before taking up the job - where in like every other types come with their different challenges.
Who are usually the slim ones. They are featured most in magazines/for prints with defined measurements around 33-23-33 (i.e bust-waist-hip) and a height close to 6'0 upwards is usually a must have requirement.
These types of models work with renown designer brands for periodic print campaigns and lookbooks amongst others.
These are catwalk models. They are the ones seen on the runway at fashion shows for fashion designers. They usually don't have to be 6'0 height as they can model according to designers'/brands' taste. They do have to have the universal 34-23-34 measurement tone able to fit into clothes.
3. Swimsuit, Lingerie Models
These models are usually presented sexier as they are used in ads. Their measurement may go up as they are used suggestively for adverts.
Are used in advertisements and age, height, squinting etc don't matter here but whatever features needed to project the campaign. These types of models could be ones with picture perfect feet, fingers, hair, derrière and so on.
In the present day models can be any age, skintone, big,small, petite, plus size and the list goes on.
To become a model - after making sure to know what type you want to be- these pointers are very important:
1. A minimum height of 5'7 is required although being close to 6'0 comes as best
Know the kind of modeling you want to practice e.g magazine/editorial shoots, runway models who walk for brands or more commercial ones like swimsuits or catalogue...
2. Find the right agency/representation
Research agencies and choose one that aligns with your line of modeling, Its important to have them close to you. Find out the type of jobs they book and how well they are doing.
3. Be careful not to end up with scammers who are only out to make money while using you for nothing much in return
Look out for season agencies especially ones that have stood the test of time and with models doing extremely well.
This is not to say an agency will automatically represent you, some will have specifics or requirements you'd have to fulfill, make sure you note all of these.
Ensure you have great photos, ones highlighting your best features as well as your best angles for your type of modeling. You don't necessarily need professional photos around this time, just nice photos showing off your best features.
5. Send out your photos/reply/fill out open calls for casting online
Make sure to wear minimal or no makeup at all in photos that are shot with natural light to enhance your best features and at all costs keep your 'beauty efforts' minimal, nothing artificial or too much.
These factors will also set you on the right path:
1. Maintaining a healthy lifestyle which includes keeping fit, staying in top shape and generally looking after yourself both within the body and outside.
2. Maintaining a great attitude/disposition to things will take you a long way, have a positive attitude.
3. Be polite, attentive, mindful of people's mood, respectful and stay humble.
4. Don't chatter away unnecessarily, no one likes a chatterbox - not a snob - keep conversations polite, courteous and 'tidy'.
If all the above are in order, you might just be on your way to becoming a highly sought after model or supermodel!
JOIN OUR PULSE COMMUNITY!
Recommended articles
5 benefits of using tomato juice as facial scrub
How dangerous are blue balls?
Enjoy sweet chills with the new Domino's Sweet Chilli Chicken Pizza
5 quick and healthy breakfast ideas for a busy morning
3 home remedies for tooth decay and cavities
5 lonely but relatable adult activities
African deities: Who is goddess Oya?
Pawpaw: The health benefits of this fruit will blow your mind
20 lucky kids rewarded with N4m in UBA Kiddies and Teens Draw