Peep the schedule for this year's show
The Heineken Lagos Fashion & Design Week unveils a packed schedule for the 2015 5th anniversary fashion show set to hold at Federal Palace hotel in Lagos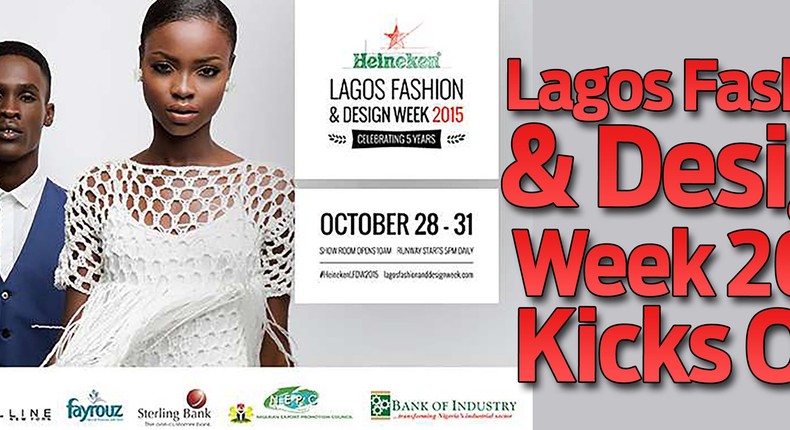 The anticipated fashion event has unveiled a packed schedule for this year's event set for 28th to 31st October set for Federal Palace Hotel in V.I Lagos.
Check out the schedule for each day below:
Tiffany AmberRe BahiaLFDW Fashion FocusZapelOnwuchekwaLuvitaPOCMo-FariOmiluaMaxiviveMi-Le
Sophie ZingaGreyIamisigoAmedeMaybelline PresentsFunke AdepojuLaurence Airline
Orange CultureHouse of MarieLFDW Fashion FocusChechi ArinzeLolaVedelWanger AyuOrente AyabaJosh SmauelsAkpos OkuduMeddlelane - Fayrouz
MoofaRevampOnalajaGozel GreenEjiro Amos TafiriLoza MaleombhoMaki OhOkunoren
Iconic InvanityMeenaLFDW Fashion FocusEmmanuel WejeDeji EniolaChukwuma EkwerikeNuraniyaTiti BeloMcMekaReni SmithDZYN
Toju FoyehAndrea IyamahKelechi OduSunny RoseWashigton RobertsEki OrleansMai Atafo
Bridget AwosikaKenneth IzeKinabutiLFDW Fashion FocusHouse of KayaConae InsigniaBeloisJohnson JohnsonRayoSisianoT.I NathanWeizdhurm Franklyn
April By KunbiNkwoKiki KamanuAde BakareTsemaye BinitieLanre Da Silva Ajayi
LFDW at 5 (Awards Ceremony)
JOIN OUR PULSE COMMUNITY!
Recommended articles
How to effectively resolve relationship conflicts
Tips on dealing with insomnia (Guarantees a good night's sleep)
How to maintain better friendships
Five skincare tips for men
How to go on a date by yourself
How to style your leather jackets this season
Easy condensed milk recipe
Identity politics has become such a big deal.. but is it a good thing?
3 emergency toothache treatments (Before you see a dentist)