Check out supermodel's emotional last walk
Gisele Bundchen had her last catwalk yesterday with Colcci, the Brazilian brand she made her modelling debut with and it was super emotional.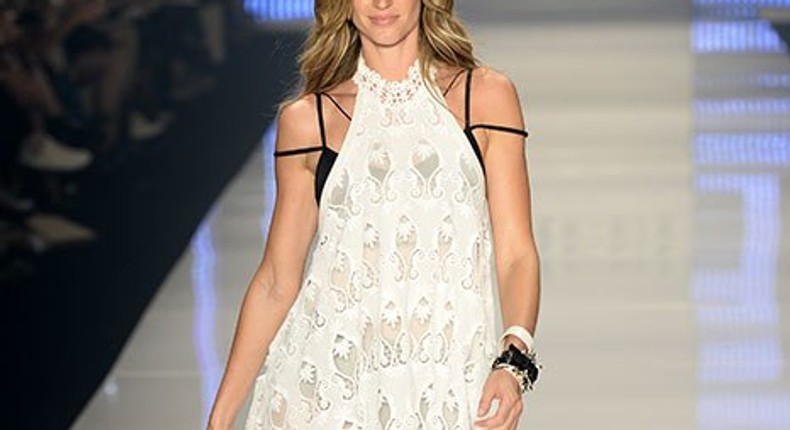 Supermodel; Gisele Bundchen had her last walk yesterday; 15th April 2015, in Brazil where she started her modelling career.
Shortly before she hit the runway, she posted an Instagram message reminiscing her career walking the runway. Her final walk equally turned out to be emotional.
The thirty four year old who's been Forbes World's richest model for eight years finally took a bow yesterday opening and closing the show for Colcci, the same Brazilian fashion brand -with whom she made her runway debut- at the Sao Paulo Fashion Week.
The supermodel was teary-eyed as she walked the catwalk for the last time in her home country of Brazil, with her parents and husband; Tom Brady in attendance.
It was an emotional end to Gisele Bundchen's hugely successful runway career.
JOIN OUR PULSE COMMUNITY!
Recommended articles
Let's take a minute to appreciate Bella Okagbue's finale outfit
Decagon celebrates 500+ graduates securing full-time developer roles globally
Here's why sleeping with your phone in bed can affect your health
Your marriage may be happier if you marry as a virgin, experts say
How UNWIND is financially empowering spa therapists
7 unusual driving laws from around the world
Balenciaga has taken creativity too far with its muddy fashion show in Paris
3 similarities between Igbo and Yoruba
Ladies! Here's one major reason guys suddenly stop showing interest in you after some time
Get our Top Stories delivered to your inbox