Prophet says God told him aliens will take over earth
Another prophet has received an end time prophecy, this time it involves aliens.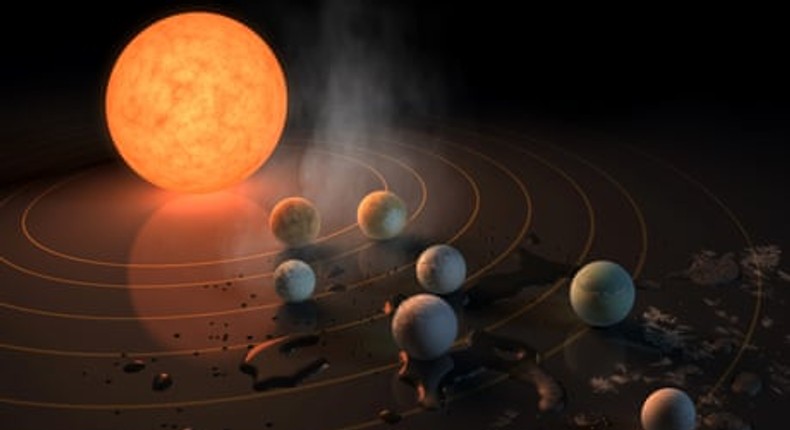 According to 68-year-old Marshall Vian Summers, aliens are coming to "take control" and rob us of our natural resources.
Express.co.uk reports that he also claims that he has been receiving messages from God concerning the future for the past 35 years.
The Prophecy
These messages are all in a new book called "The Greater Community: Contact with Intelligent Life in the Universe."
Summers, who is the leader of The New Message From God (TNMFG) movement says his book contains God's words on how to deal with "environmental changes" and "other life forms" as we "enter a new phase of humanity's history and evolution in the universe."
In a recent radio interview, he says, "This awareness has been with me a long time. This revelation, part of which deals with the reality if intelligent life in the Universe and visitations that are occurring to our world.
"We are emerging into a much larger neighbourhood of life, of which we know nothing of, and we need to prepare for that. We are dealing with a force that is here for its own purposes for control, there have been attacks on military installations.
"This is the greatest event in human history, and the new message teaches us how to deal with this."
The prophecy contains some hope
The prophet says things can be different as long as people begin to respect the planet "given to us by God. We are not dealing with an insurmountable force — this planet is God's gift to us."
Once this happens, God will help us handle the threat.
He adds, "This is the time for humanity to unite and to become strong. The incentive for this is immense. The possibility for failure is great. This is your chance to rise or to fall, to become great, united and free in the Universe or to diminish yourselves here on Earth and fall under subjugation to foreign powers.
"This represents the great threshold for humanity, the great opportunity for humanity and the great challenge for humanity."
Who is this doomsday prophet?
Mr Summers is a self-proclaimed prophet, who lives in Colorado, USA. He is the leader of the TNMFG, a movement that is from God to everyone irrespective of their religion.
His TNMFG website offers further insight: "He (Mr Summers) has walked a long and arduous journey to receive God's New Message and bring it to you and to all who can receive it.
"He is a humble man, sent into the world for this purpose, to be the Messenger for the New Message from God."
"Never before has the risk of war, religious conflict, catastrophic climate change and human suffering been more dire.
"For humanity is facing a new set of circumstances that it has never faced before, and a new revelation has been given to prepare humanity, to warn humanity and to strengthen humanity so it may unite in the face of the great waves of change."
Mr Summers has met angels sent to help the Earth. In his words, "It is unlike anything else in the world. Words cannot describe it.
It was revealed to me by the Angels of God, a powerful, mysterious presence that filled my mind and the surrounding environment with grace."
His ministry is helped by his wife, Patri and son, Reed Summers who handles PR.
So far, the movement has attracted over 230,000 followers on Facebook.
JOIN OUR PULSE COMMUNITY!
Recommended articles
itel celebrates Children's Day 2023 with over 1,000 children In Abuja
What kind of parents are millennials? 5 ways they differ from their own parents
This week's best celebrity pictures on Instagram
Orijin launches 'Deeply Rooted' campaign championing transformative power of Naija roots
5 things adults miss about Children's Day
5 African countries where snow falls
Amstel Malta shines spotlight on digital content creators at AMVCA 9
How to find love when you leave Nigeria
Indomie adds flavour to the AMVCAs 2023: Lights, Camera.. Flavors!
SupaKomando electrifies 9th edition of AMVCAs!
Nigerian student breaks Guinness World Record for most skips on one foot in 30 seconds
Join the Meisters Expression Concert live in Ibadan for epic music, epic vibes