Designers find solutions through the network
This was the premise behind Design Network Africa (DNA), a dynamic programme of ideas and experience exchange between East, West Africa and the North, an initiative of the Danish government.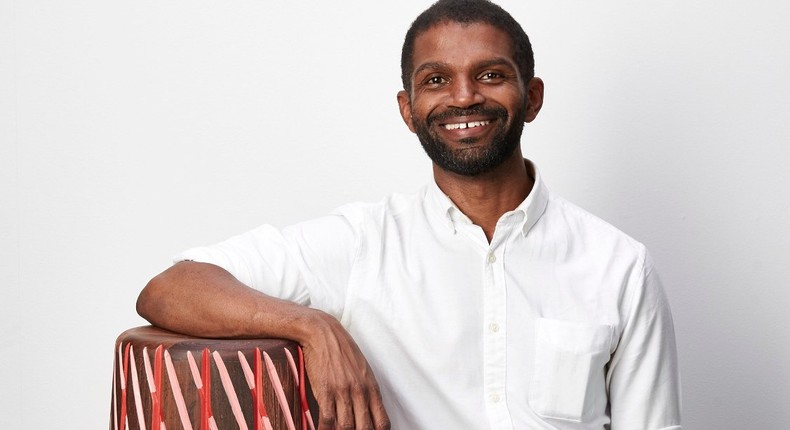 The nuts and bolts of starting out, establishing a brand and getting the right global exposure are anything but simple in most parts of the continent. But who better to assist in overcoming these hurdles than fellow designers and the Danes who surely know a thing or two about the business of design?
This was the premise behind Design Network Africa (DNA), a dynamic programme of ideas and experience exchange between East, West Africa and the North, an initiative of the Danish government.
Coordinated by Trevyn and Julian McGowan in South Africa, DNA identified creatives with a unique design language, in everything from furniture to fashion, and facilitated the regular meeting of minds to share ideas, challenges and solutions.
The end goal was economic growth, business development and employment through design, however, DNA was less concerned with product development and did not aim to assist in building ranges for local brands. The idea was to assist in building businesses from the ground up, using the resources at hand. DNA also exposed designers to crucial assets like marketing, social media, skills exchange, and most importantly, making invaluable connections with one another.
Through the networks, designers had a forum to share experiences of shipping, transport, logistics or the lack thereof, political barriers, red tape, power and water cuts, and other adversities (in some cases, designers have had to smuggle their pieces across borders to sell work outside their own countries).
For example, designers working alone in Africa might not have access to a value chain of other talented people around them. Finding a skilled photographer for example to take good quality media images may be a real obstacle. This is where DNA comes in.
Louise Friis Pedersen, programme manager at the Danish Centre For Culture and Development, which funded the DNA initiative, explains that African design, because of the inventive use of materials and salvaged objects, is highly desirable and collectable abroad. However, the same design might not be appreciated or as sought-after at home. Another goal of DNA, therefore, was to grow local support and understanding.
This visibility in their communities is essential for designers and the impact of international recognition will boost not only morale and confidence in what African designers are capable of, but will in turn pave the way for design-stimulating culture and economies through skills training, production problem solving, business development and therefore employment opportunities.
Pedersen says that since inception in 2011 they had seen over 220 jobs created through the programmes and training. Although that's something they're greatly proud of, they recognise that it's the designers themselves who are the real heroes.
With DNA's long-term aim of strengthening businesses and creating more opportunities, the knock-on effects are not only the growth of a local, newly-born design industry, but an international appreciation and excitement for African design – making it something that can be delivered seamlessly – and more importantly, something to invest in.
The Nairobi-based designer of luxury jewellery sells mainly to the US. Her dramatic, contemporary pieces are intended to be worn as statement jewellery or displayed as sculptures. She is inspired by tribal shapes and stories and, with a background in typography and photography, has an incredible eye for bold, dramatic lines.
"The starting point for my design is always a concept within Africa. For example, I like stripping down a shape, which is typical of maybe a tribe. My latest collection is based on the form and structure of Masai necklaces. It could be the tribal culture or amulets and charms." Dejak is very hands-on with social media, designing catalogues and photographing her collections, and you'll find her bold posts on her @AdeleDejak Twitter account.
After the rare opportunity to study at a design school in Paris, Ouattara is now back in his home city of Ouagadougou, Burkina Faso. Depending on the project at hand, he employs about nine people to make his furniture and source the found materials he uses. "I see the environment di erently, but basically the environment is my main inspiration. What can I do that's going to be useful for people?"
Ouattara feels strongly about building a market that appreciates local design rather than glossy imports. He also aims to train manufacturing teams in various cities, to make his work more widely available.
He believes that design can contribute to discussions in Africa about who we are and who we want to be, helping people live in harmony with their environment and each other.
Best friends since they were children in Nairobi, Sam Omar and Khan Key are still on native soil working together as designers. Omar spent seven years in the US studying architecture, but is back home, and the prolific team has produced over 20 pieces together in just one and a half years.
Their signature is high-end furniture made of parts of decommissioned aircraft. Think airplane wings as o ice desks, and tail-wings as 20-seater tables. "It is the historic value as well as the aesthetic of the airplanes that intrigues us."
They have access to the planes' logbooks and know everywhere they were flown.  "In the future we want to do architecture, so interior design is a good way to start understanding buildings ... we want to know them from the inside out."
Working mostly by hand, Cheick Diallo and his team of craftsmen in Bamako, Mali, create furniture that is shown at art fairs and biennales around the globe.
Trained as an architect in Paris, Diallo was more interested in the items that furnished a building than the building itself, and found himself designing pieces with a universal appeal but a distinct African voice.
His recycled bent-steel chairs have become iconic representations of his brand.
His work, he says, is "not something very African or very modern. It's contemporary, but with just a little bit more of the touch of African."
Diallo makes it his business to share his ideas and everything he was fortunate to have been exposed to in Europe. He is passionate about educating, training and communicating with aspiring young designers at home, and has recently opened his own design school in Mali to make this possible.
The graduate of Michaelis School of Art in Cape Town makes pottery inspired by the lines of traditional baskets from her home in Hatfield, Zimbabwe.
She sees design as a way to implement social change, creating employment, skills training and enjoyable work environments. This led her to create a small backyard workshop.
Her team is small and consists of a line of craftsmen from the same family, who also make their own clay. Their pieces travel with a 'runner" by bus to Johannesburg from where they are exported internationally, with their biggest market in Denmark.
Being a member of DNA has been a meaningful way for her and her team to connect with the world.
The Maverick South African designer makes things happen. Porky dreams up conceptual designs outside the box and makes them possible. His life-size hanging nests for human rest and play, made from materials including cane, steel and leather, are collected locally and abroad.
With extensive experience in advertising, Porky is passionate about design and developing local talent, craft and resources, and has served as an informal mentor to members of the DNA family of designers.
His view on Africa's future: "We have a unique environment that actually gives us world solutions." He believes that even regular electricity cuts will force us to find invaluable solutions. "We think different in Africa," Porky says, "and that can be an incredible strength."
JOIN OUR PULSE COMMUNITY!
Recommended articles
3 deaf people who changed the world
5 musicians who achieved great feats despite being deaf
7 toothbrushing mistakes you make and how to correct them
This week's best celebrity pictures on Instagram
Anticipated Akada children's book festival returns for its 5th edition
Unforgettable Night of Fun & Smirnoff: Lagos soars with epic BBN fans party
5 things women put on that men find instantly attractive
5 bad habits to drop if you don't want to look older than your age
If you feel insecure about your boobs, read this
The Macallan exclusively launches Double Cask 30 Years Old in Abuja
How to turn down sexual advances from your partner
The Macallan Sherry Oak 25 & 30 YO unveiled in Nigeria
Anthony Joshua and Burna Boy: Nigerian-born boxer and African giant team up for Boss at Milan Fashion Week
How Nigerians can vote for Osimhen to win FIFA Best Player Award ahead of Messi
I want to 'teach' after football - Lionel Messi opens up on retirement plan
It was a money issue — Jay Jay Okocha on why he snubbed Europe's big clubs
North London Derby: Postecoglou threatens to 'scare the life out' of Arsenal
Super Falcons' Michelle Alozie drops football hot take
Kane defends Harry 'One of the best defenders in history' Maguire, calls for end to scapegoating
Provedel: 4 goalkeepers who have scored in the Champions League including Vincent Enyeama
Andre Onana: Critics of the Manchester United goalkeeper are missing the bigger picture