9 grooming products that work for any man's budget
We all know skincare issues can be so annoying, that you'd rather just stay in and not set a foot out. Rather than go AWOL, get your skin in good shape with these guys.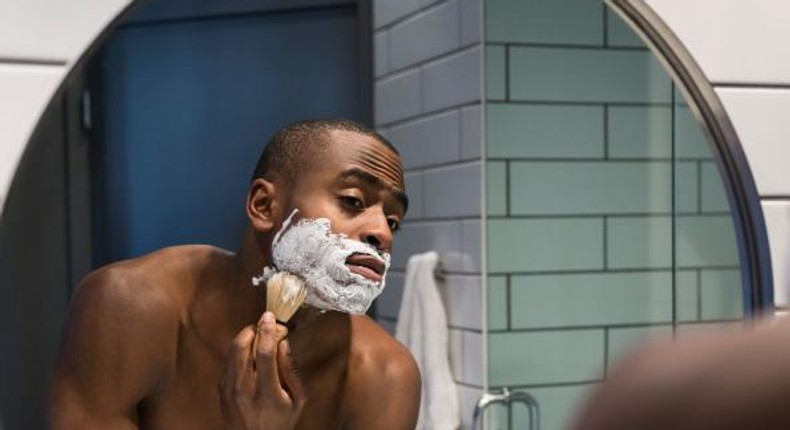 These are great products to consider if your morning bathroom routine is still about shaving with a disposable razor and washing your face with a grimy bar of soap. Make some changes to your skincare routine, as you stock up on these  nine grooming products and give yourself an extra minute or two in front of the mirror.
Neutrogena Men Skin Clearing Acne Wash:
No matter the condition or reason, this gentle cleanser includes zit-zapping salicylic acid that works in the pores, which helps remove existing eruptions and prevent future flare-ups.
Molton Brown Deep-Clean Mineral Ions Facewash:
Awaken your senses with this everyday cleanser, which contains a mineral composition of calcium, magnesium and potassium (plus soothing botanical extracts) that hydrate while it scrubs the grime off your face.
Jack Black Intense Therapy Lip Balm:
This great protector contains the ingredients you require, without the fragrances and dyes you don't. It's SPF 25 sunscreen protects your skin from the sun's harmful rays, and antioxidants and emollients replenish chapped or wind-burned lips. It comes in five different flavors to suit your taste.
Anthony Logistics for Men Oil Free Facial Lotion SPF 15:
This lightweight moisturizer serves dual purpose of hydrating your skin and protecting you against the damaging, age-increasing effects of UVA and UVB rays. Aloe vera and glycerin trap moisture into the skin, and amino acids prevent it from evaporating.
Kiehl's Facial Fuel Energizing Scrub:
Get rid of pore-clogging dead skin cells and smooth skin for a smooth complexion and closer shave. The caffeine, menthol, and citrus extracts brighten you up on those mornings when the party went into the early hours.
L'Occitane Cade Shaving Cream:
For a classy shave for those who have to shave every day, Cade is a plant also known as prickly cedar, which smells smoky, woodsy, and manly. Shea butter and glycerin also create a good lather for a spa-worthy shave.
Clinique Skin Supplies for Men Anti-Fatigue Cooling Eye Gel:
It's easy to get eye circles and puffy eye bags with late nights staring into a computer screen, mixed with early mornings at the gym. This roller-ball deposits a serum that cools and refreshes under-eye skin, awakens your face so you look chill.
Mënaji Skincare CAMO Magnum Concealer:
Men also wish for flawless skin. This man-friendly stick cover-up conceals razor bumps, blemishes, scars, dark circles and any other imperfection that keeps you from looking your best.
NIVEA for MEN Sensitive Post Shave Balm:
Relax your skin and avoid razor bumps with this alcohol- and fragrance-free soothing balm. Chamomile and vitamin E renew the moisture you lose from scraping a blade across your kisser, leaving your face cool.
Look out for these nine products when next you go to a beauty or wellness store and let us know how they work for you.
JOIN OUR PULSE COMMUNITY!
Recommended articles
Avocado: The health benefits of this fruit are priceless
Africa Day 2022 addresses nutrition and food security
5 alternatives for women who hate wearing bras
Khalil Halilu - The industrialist creating a foundation for Nigerian entrepreneurs to thrive and compete globally
Bisi Is The Boss: The book every child needs to have on personal safety, body ownership and boundaries
3 reasons why s*xting is needed in your relationship
7 things every woman wants to hear during s*x
5 ways to relieve a stomach ulcer at home using natural remedies
3 home remedies for tooth decay and cavities