This 5-day pre-valentine skincare routine will make your skin flawless for your date...Day 5
Here's the pre valentine's day skincare routine for day 5.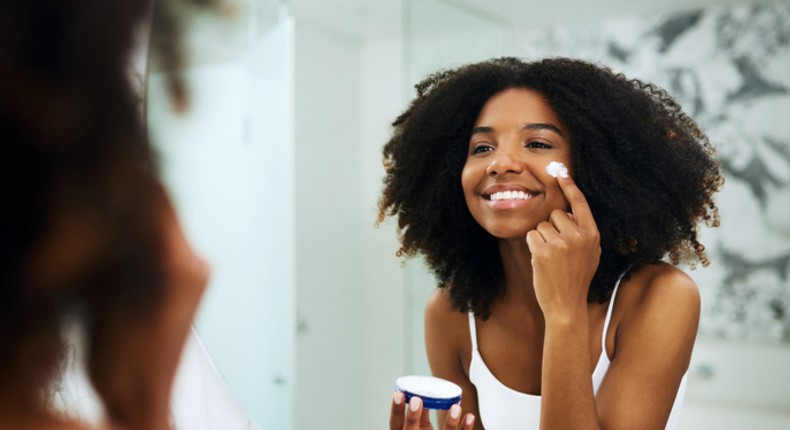 Valentine's day is just a day away and getting your skin to stand out requires some serious efforts.
If you have been following the series for Valentine's skincare routine, you'll figure out we're already on day 5. We realised that making your skin glow for your date is as important as picking the right outfit and hair. To have that glow, you need to prep your skin, days ahead of your date. This is why we created the 5-day skincare routines for you.
This article is the grand finale of the skincare process. It started from cleansing your skin to exfoliating. Today, we'll be dishing out the last process you need to go through.
Here are the 5-day skincare routines for Day 5.
1. Hydrate your skin
The purpose of hydrating your skin cannot be overemphasized. Hydrating your skin has to be an everyday routine, not just once in a while and you do it immediately after cleansing. You can do this twice a day. If you intend to glow, do not stop hydrating.
2. Get your nails done
YouTube/ Nails by size
Today is all about touching your skin and prepping your nails is one of them. You need to choose a suitable nail colour that would interpret Valentine's day. Valentine is a great opportunity to break from the boring looks with some creative art design.
With this routine, you're set to leave a great impression on your date.
JOIN OUR PULSE COMMUNITY!
Recommended articles
5 things to consider before matchmaking your friends with each other
Here are the reasons why you should reduce your bread consumption
4 things to expect when you date a broke guy
Why do single women find married men attractive for relationships?
If you suffer from ulcers, here's the life-saving painkiller information you need to know
G-strings: Here are 3 surprising risks of wearing them regularly
5 ways to deal with mental health problems caused by poverty and unemployment
5 things you need to know about Monkeypox
MIXTA FLEX – Home ownership through Mortgage