Pharmacist, Tobechukwu lists 5 essential fruits and their benefits
What are some of the best fruits for your health?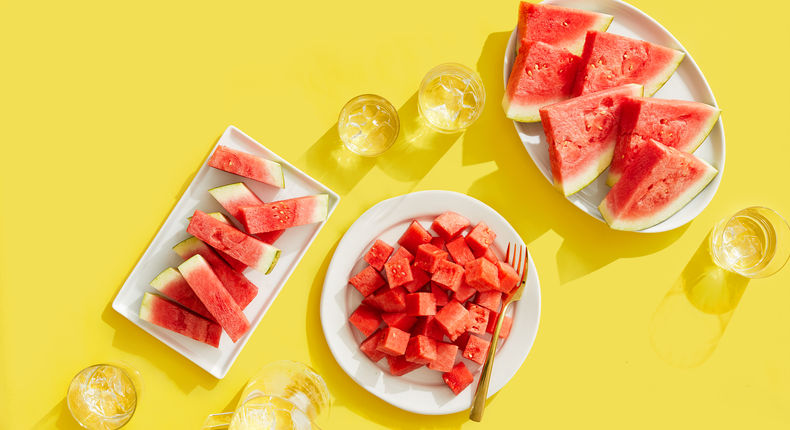 Tobechukwu gives an expose on some fruits you need to be eating and their benefits.
1. Watermelon aids digestion
If you are having issues with digestion, watermelon helps the body break down protein in the body. It also has a high water and fibre content which is handy if you are experiencing constipation.
2. Cucumber is perfect for the skin
Cucumber hydrates the skin and reduces the chances of getting acne and skin irritation.
3. Tomatoes is good for men's sexual health
Fresh tomatoes contain lycopene which is good for the prostate. The pharmacist's advice is if you are a man and you are having issues sexually, try getting fresh tomatoes, the ripe ones and just chew on them.
Even if you have no issues, tomatoes are good for your prostate.
4. Carrots improve your eyesight
Carrots are a good source of vitamin A and antioxidants which helps to protect your eyes from degenerating as you age.
5. Avocado pear is good for your heart
Avocados contain antioxidants, minerals, vitamins and a load of dietary fibres which improves your heart's condition.
JOIN OUR PULSE COMMUNITY!
Recommended articles
Avocado: The health benefits of this fruit are priceless
Africa Day 2022 addresses nutrition and food security
5 alternatives for women who hate wearing bras
Khalil Halilu - The industrialist creating a foundation for Nigerian entrepreneurs to thrive and compete globally
Bisi Is The Boss: The book every child needs to have on personal safety, body ownership and boundaries
3 reasons why s*xting is needed in your relationship
7 things every woman wants to hear during s*x
5 ways to relieve a stomach ulcer at home using natural remedies
3 home remedies for tooth decay and cavities