Natural Remedies: How better sleep helps your skin
Natural Remedies is a Pulse lifestyle content series on nature's hack to better skin and a healthier body.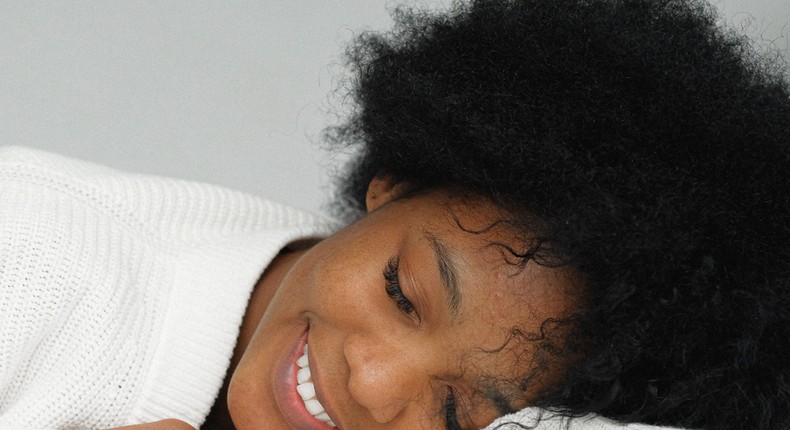 Using skin care products, creams, and ointments might have little effect on your body if you do not sleep.
I am sure you have heard people say, "I need to get your my beauty sleep." You probably thought that was some joke but one of the best things you can do for your skin is to sleep well.
The night-time is very restorative for your body and skin. It is a time for your body to repair itself from UV exposure and prevents inflammation. The blood flow in your body also decreases when you sleep.
When you sleep your body produce a growth hormone. If you don't sleep, your body doesn't produce this hormone. This reduces collagen and causes elasticity.
If you don't sleep these are the likely outcome
Dark circle under your eyes
Wrinkles and fine lines by your eyes.
Hanging eyelids
Swollen eyes
Your skin loses water and becomes pale
Sleep well, and get refreshed and have better skin. Recommended hours are 7-9 hours of sleep.
JOIN OUR PULSE COMMUNITY!
Recommended articles
5 food Nigerians can no longer buy because of inflation
5 ways to make your girlfriend miss you like crazy
10 people talk about the importance of pre-marital s*x despite religious restrictions
Here are the most common breakfast recipes in Nigeria
The most unique Igbo names for girls
5 ways to naturally increase the size of your breasts
Elon Musk turns 51, crosses 100 million followers on Twitter
Drinking semen boosts fertility: Myth or fact?
Is cohabitation before marriage linked to higher divorce rates?